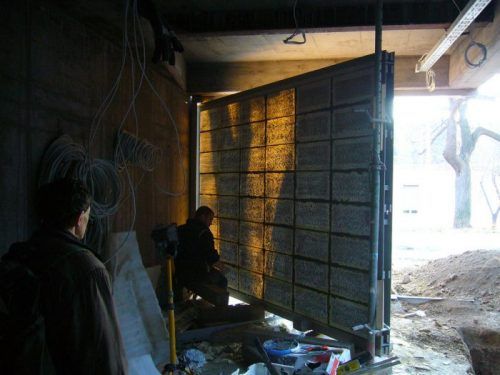 A Look at Some of The Versatile Concrete Products and Their Uses
Concrete is the most popular construction material around the world because it is affordable, durable, and versatile. From paving roads to building high rises, concrete products have many functions. They often make construction projects easier to complete and less costly compared to other materials. The following is a look at the versatility of concrete with four types of concrete products and their uses:
Architectural & Decorative Concrete
Architectural and decorative concrete are both structurally functional and visually appealing. They use shapes, forms, finishes, and ingredients to get the desired finished look. This type of concrete is used in many applications including:
Concrete countertops—the versatile nature of concrete makes interior decorating almost limitless.
Concrete countertops can be designed in any size, shape, or colour. They are extremely durable for use anywhere, including bathrooms and kitchens.
Decorative concrete flooring—concrete floors are also a durable and versatile option, using various colours, dyes, stamps, stains, textured patterns, decorative saw cuts, and epoxy overlays to create many unique floor designs.
Light-transmitting concrete—by casting optical fibers into concrete, light can be transmitted in these panels, either artificially or naturally, providing a unique decorative use for concrete.
Concrete Pavement
Concrete pavement is used for paving roads, highways, and airports, and typically comes in four different types:
Plain pavement with dowels—uses dowels for efficient load transfer while preventing separation (faults) in the pavement.
Plain pavement without dowels—uses aggregate interlock for load transfer across joints while preventing faults in the pavement.
Conventionally reinforced pavement—uses steel reinforcement as well as dowels in contraction joints.
Continuously reinforced pavement—uses continuous longitudinal steel for reinforcement.
Insulating Concrete Forms
Insulating concrete forms (ICFs) are popular for builders in Canada, Europe, and the U.S. ICFs use a type of poured-in-place concrete construction to build walls. The formwork (usually foam) that the concrete is poured into also acts as an insulating layer on the walls, while the concrete provides a durable structure for the building. The insulating properties of ICFs can reduce energy costs, and are much quicker to assemble compared to other building frame materials.
Ready-Mixed Concrete
This widely used concrete product is a favourite among construction companies. It's mixed ahead of time, uses custom ingredients based on the needs and requests of contractors. It is then delivered ready to use via concrete trucks. Ready-mixed concrete is preferred for projects requiring only a small amount of concrete. It can can also be used for large projects with limited space for mixing concrete.
Concrete products have many different uses. They are durable, and are also cost-effective. It makes concrete the most popular material for construction around the world.