Why Stone Works for Your Home

A Remarkably Versatile and Sustainable Material Sourced from Local Stone Quarries
When you think of building a home, what materials come to mind? Most likely your mind goes to concrete, brick, and wood.
Have you ever thought about using natural stone for construction?
Stone is a durable, low-maintenance building material that lasts for years. It's remarkably versatile and eminently sustainable when it comes to home construction, especially if you're sourcing from local stone quarries. Best of all, the look is unbeatable.
Not sold on stone? Don't worry, we've compiled a few reasons for you to give it a second chance.
Let's take a closer look at why you should consider using stone as a building material:
Longevity and Sustainability
Due to its long-lasting qualities, stone is one of the most sustainable building materials. It won't need replacement for years, nor will it end up in landfills as often as other materials. Other building, such as wood, brick, manufactured stone, and synthetic materials, wear down much faster than natural stone.
It's tough, too. Natural stone doesn't show the same wear and tear as other materials will and is less likely to be damaged by moisture. Keeping it clean is easy, too; chances are, stone materials won't easily show dirt, scratches, and stains. A stone kitchen countertop won't show the same damage as wood or synthetic materials. And stone is perfect for enduring the constant moisture in bathrooms.
Perfect for use both inside and outside the home, stone actually looks better with age. Hard to beat that!
And because of that longevity, stone's recyclable. Stone from deconstructed buildings can be reused in several ways, including retaining walls in gardens or mosaic wall designs if the stone is broken down.
Processing – What Processing?
Unlike other building materials that need processing after sourcing, natural stone can be used as is. Once extracted, stone is a fully formed and finished product that doesn't need to be baked or heated. Without processing, it won't emit more CO2 into the air.
Synthetic materials, such as carpet and vinyl, release toxic chemicals in homes. Their volatile organic compounds (VOCs) release vapours or gas in a process called off-gassing. Off-gassing materials give your home a "new home smell," but actually compromise your indoor air quality.
Stone is a natural and abundant earth material that can be found nearby. You can source stone products from local stone quarries to reduce the overall carbon footprint of a build.
Passive Heating and Cooling Benefits
Natural stone can passively heat and cool homes with strategic placement based on the sun's position in the sky in the winter and summer.
For heating, stone captures the sun's heat and release it into the home gradually during the day and night. This keeps homes evenly heated throughout the colder months, resulting in fewer cold drafts and less strain on heating systems.
Since the sun is higher in the summer, the sun doesn't beam directly on a stone wall and the stone doesn't capture the sun's heat. Instead, it captures heat from the home's interior, helping regulate indoor air temperatures in the warmer months.
This passive heating and cooling reduces energy consumption and costs and places less of a demand on heating, air conditioning, and energy grids.
Home Décor Options
Natural stone is attractive and versatile, offering numerous design and décor options in the home. Several of these actually help boost curb appeal, and can even add to property value.
Kitchens & Bathrooms
Since stone is impervious to moisture, this material is extremely useful in bathrooms and kitchens. Stone floors, showers, countertops, and sinks add durability and luxury to these designs.
Kitchen countertops take a lot of stress, from hot cookware and chopping to water and moisture from foods. This regular wear and tear will damage synthetic countertops over time.
But stone countertops, such as granite and marble, can handle the heat, scratches, and moisture in a kitchen. And since they are easy to clean and hard to scratch, you won't have to worry about bacteria buildup, making them safer for food preparation.
The cool, flat surface is also ideal for rolling out pastries and pizza crusts. And the counter will never warp if you place a hot pot or pan on top.
Flooring & Walls
The durability and slip-resistance of stone make it a great flooring material, especially in high-traffic areas of the home. Scratches and dullness are rarely seen, and stone floors are easily cleaned with sweeping, mopping, and vacuuming.
If you ever want to add radiant heating to your floors, stone is the best material for this heating system since it absorbs and retains heat.
Like stone floors, stone walls are resilient and attractive. And as mentioned before, they can work in favour of your home comfort with passive heating and cooling.
Landscaping
Stone is a practical landscaping material since it is strong, weather-resistant, strong, and offers drainage. Common uses for stone in landscaping include walkways, patios, retaining walls, and planters.
When it comes to outdoor landscaping and patio materials, stone fits right in with the natural outdoors. Insects, such as termites, can't eat away at stone. And stone will withstand the stresses of the weather and environment. It won't warp or crack from extreme heat or cold, nor will it rot from too much water. It can take prolonged exposure to the elements without disintegrating over time.
For a versatile, attractive, and sustainable building material, opt for natural stone from your local stone quarries. Natural stone is worth the investment since it will boost your home value and last a lifetime.
How to Properly Mix Concrete

Tips for Mixing Quality Concrete Products that Last
Mixing concrete may seem pretty straightforward. But there are certain mixing techniques that will ensure you get the most out of your concrete products.
Properly mixing concrete gives you a strong finished product and saves you from frustrating problems in the future. Too much water will weaken the concrete, while too little will prevent the concrete mix from sticking together.
If you're doing a small job, bagged concrete mix should be enough. But for larger concrete projects, you're better off ordering ready-mix concrete delivered in a mixing truck. This will ensure your concrete is mixed thoroughly and with expertise.
To use strong, durable concrete products that will last a lifetime, follow these mixing and curing tips.
Mixing Concrete
If you plan to hand mix small batches of concrete, wear the proper safety gear and use sturdy tools.
Tools and Supplies You'll Need
For ease of use, mix concrete in a wheelbarrow if you have one. If not, a large plastic tub will do. Along with a mixing container, you will need:
Waterproof (i.e. rubber) gloves;
Safety glasses;
A dust mask;
A sturdy hoe;
A large bucket;
A plastic sheet or piece of plastic; and,
A stiff-bristle scrub brush.
Step 1: Add Water to the Concrete Mix
Place the bag of concrete mix in a wheelbarrow (or other mixing container) on one end, and slice open with the hoe. Dump out the mix into your mixing container while pulling out the bag. Scoop out a few cups of dry mix and set aside.
Measure out the specified amount of water into a bucket. You will find the recommended amount on the mix bag. Pour most of the water (except for about 4 cups) into the end opposite the concrete mix in the wheelbarrow.
Using the hoe, pull a small amount of the dry mix into the water, mixing it completely. Keep pulling dry mix into the water and mixing well until all the dry mix is wet and piled on the water side of the wheelbarrow.
Go to the other end of the wheelbarrow, and start pulling the mix back toward you, mixing completely as you go.
Tip: When mixing in a wheelbarrow, brace it with your knee to keep it sturdy.
Step 2: Mix to the Perfect Consistency
Pull the hoe through the mix to create a trench. If the sides of this trench crumble and the concrete falls in chunks, then the mix is too dry. Or, if the mix sags into the trench and is soupy, then the mix is too wet.
The mix will have the right consistency when the sides of the trench stand, the mix is thoroughly wetted, and the concrete has a slight shiny surface when patted with the hoe.
For a mix that is too dry, add one cup of water, mix, and repeat if needed.
If the mix is too wet, add more dry concrete and mix well until it achieves the right consistency.
Step 3: Clean the Equipment
Once you've poured the concrete, clean the wheelbarrow, hoe, and any other mixing tools with a scrub brush and water. The longer you leave the residual concrete to dry, the harder it will be to clean.
Before cleaning the wheelbarrow, scrape off any leftover concrete and place it on a plastic sheet or a piece of plastic. For a large pile of excess concrete, break it up into chunks before it hardens so it will be easier to move.
Use a hose and a brush to wash your wheelbarrow (or mixing container) and hoe. Since the rinse water can kill grass, dump the water in a hidden spot on your property. Or dig a hole, pour the water in, wait for it to drain, and then cover with soil.
Curing Concrete
After placing concrete, you must cover it, keep it moist, and allow it time to cure. The curing process is how concrete develops strength. Through a chemical reaction with water called hydration, the concrete aggregates bind together, becoming stronger, harder, and denser. But the concrete must stay covered and moist to prevent evaporation and prematurely halting the hydration process.
Freshly poured concrete is very porous, which makes it more vulnerable to rapid evaporation and stopping hydration. But as the concrete becomes denser with time, it will become less porous. Since it can take months for concrete to fully hydrate and cure, you will only let it cure for as long as needed to attain the required compressive strength.
If you use bagged concrete mix for your project, follow the manufacturer's instructions for curing. And if you order ready-mixed concrete from a local supplier, the concrete experts will inform you of the curing process for your specific mix. Expect to wait between 2 to 28 days for the concrete to cure, depending on the mix.
Keep the following tips in mind to ensure your concrete hydrates well and cures to a durable strength:
Keep it covered with a moist curing blanket—made of canvas or burlap;
Keep the curing blanket moist at all times;
If it's very hot out and the concrete is in the direct sun, mist spray the concrete with water, or sprinkle with water using a watering can or sprinkler; and,
Cold concrete cures (gains strength) slower than warm concrete, so if you want your concrete project to cure faster, wait until the warmer months to complete your concrete project.
Why Curing And The Water-Cement Ratio Are So Important
Both the water-cement ratio and curing will affect the strength and lifespan of concrete. Concrete with too much water will be weaker since the particles in the mix will be diluted and further apart from each other, making it harder to bond together and form a strong concrete matrix. Instead, the concrete will take longer to cure and will have a lower strength. As a result, weak concrete will be at risk of cracking and curling.
Properly curing concrete ensures the concrete strengthens. It also prevents drying shrinkage. Once the concrete cures well and is strong enough, it will be more resistant to cracking and curling from drying shrinkage.
A properly mixed and cured concrete will improve its strength, durability, water tightness, and resistance to wear. Contact your local concrete suppliers for professionally mixed concrete and curing advice. With a strong concrete and proper care, your concrete products can last a lifetime.
Spring Maintenance for Concrete Products: Parking Lots and Driveways

The Importance of Booking Spring Maintenance Services to Maintain Asphalt and Concrete Products
With warmer spring weather upon us right around the corner, parking lots and driveways will soon be visible once more. This also means it's mean time for some much-needed maintenance! The freeze-thaw cycle of the long winter months takes a toll on concrete products like driveways and parking lots. If you had existing issues before the snow fell, there's a good chance winter made them worse.
Thankfully, the spring thaw is a fantastic opportunity to make much-needed fixes to your concrete products. Now's the time to take a closer look at your driveway and parking lot!
Not sure where to start? We've got you covered.
Start With an Inspection
Remember, everything starts with an inspection. Assess the winter damage to your pavement. Walk around your driveway or parking lot, taking notes and making sketches of the damage locations.
You can repair minor damage on your own if you want to take the time. But for major issues, you should consider booking a pavement maintenance crew as soon as possible.
Here are a few things to keep an eye on:
Cracked Pavement
Cracks are a widespread problem in pavement and tend to get bigger over time. To prevent the damage from worsening, consider filling cracks with sealing material.
Fill smaller cracks with a hot-pour rubberized sealer. For cracks larger than 1 ½-inches wide, fill with a fine-grade hot mix asphalt instead.
For excessive or alligator cracking (a series of cracks that look like scales or alligator skin), removing and replacing the damaged pavement is a must. This type of damage is too severe for crack sealing to be effective. Remove pavement with isolated areas of cracking to a depth of 4 to 6 inches. Then install full-depth asphalt to strengthen the area.
Heaved Asphalt or Frost Heave
During the freeze-thaw cycle caused by fluctuating winter temperatures, ice lenses form in the soil underneath asphalt. Ice lenses are bodies of ice that form when moisture spreads within soil or rock and builds up in an area.
As ice lenses grow underneath, they eventually push up the surface of the asphalt, resulting in heaved asphalt. As the ground thaws in spring, heaved asphalt should settle back into place. But if it doesn't return to its level surface, you will need cut out the heaved area and patch it with asphalt patch.
Pavement Settlement
If you notice uneven pavement surface areas, you likely have localized pavement settlement. This is caused by poor compaction during the pavement installation, and/or water washing out the underlying base of the pavement.
Repairing damage from a subsurface washout means the base and pavement area need reconstruction—digging, adding an aggregate base, and filling with asphalt.
But if the settling is only caused by poor compaction, then you can apply a thin surface patch to even out the surface levels. For the edges of this repair, consider using cold mill and overlay.
Raveling Asphalt
Winter tends to intensify this type of asphalt damage. Raveling asphalt occurs when the surface material breaks down over time, exposing and dislodging larger stones in the asphalt. As the pavement wears down, it develops a rough appearance.
If caught early enough, you can control the damage by applying a sand slurry seal to the surface. Or, you can use a small aggregate stone micro-surface.
Depending on the extent of the damage to your pavement, you may want to consider scheduling professional pavement maintenance and repairs instead of trying this work on your own. But if you do plan to book repairs, do so sooner than later so you can have your pavement repaired in a reasonable timeframe.
Booking Pavement Repairs in Spring
Due to Ottawa's long winters, we have a limited amount of ideal weather to repair pavement and concrete products. Our construction season typically starts in April and goes until November. While that may seem like enough time to get your repairs completed, the busy season books up fast.
The construction season is a busy time for maintenance crews, especially when they are working on carryover projects from last year. And if you own a parking lot, you will likely want to schedule maintenance on a weekend when parking traffic is low. But there are only so many weekends in a construction season. So aim to schedule your maintenance work soon to beat the warm weather rush. You can have your repairs completed during ideal weather, and before winter returns.
By taking care of your pavement damage in the spring, you can keep your driveway or parking lot looking great all summer long. This will boost your property's curb appeal and prevent safety hazards. Cracks, potholes, and uneven pavement can cause trips, falls, and injuries.
Along with protecting those walking on your pavement, you can protect your pavement from the damaging effects of winter. Taking care of problems now will make your pavement more durable and likely to withstand our long, harsh winter season.
Hot Mix Asphalt Patching Tips

Your How-To Guide For Patching Potholes with Hot Mix Asphalt
Asphalt patching is a cost-effective solution to repair potholes and cracks. Patching protects asphalt surfaces and foundations from continued damage. If left alone, this damage will worsen over time and become more costly to repair.
Asphalt patching improves the safety and appearance of roads, driveways, and parking lots. It is a quick solution that yields lasting results. And best of all, it's not too difficult of a job.
Asphalt patching can use either cold or hot asphalt mix. But hot mix asphalt provides a longer-lasting patch. To repair pavement on your property, consider the help of hot mix asphalt suppliers. And read on to learn more about patching techniques.
There are two common types of asphalt patching—surface patching and remove-and-replace patching. Surface patching is popular for residential projects. It is faster and easier than the latter type. When completing a surface patch, you will need to add asphalt glue to the patch area. You will then apply (or have a professional apply) hot mix asphalt on top of the existing asphalt surface.
Remove-and-replace patching takes more time. Although it involves more work, it can result in a longer-lasting patch. If you want to try the remove-and-replace patching method, follow these steps:
Remove Damage & Square the Hole
Remove damaged pavement with an asphalt saw, or with a hammer and a chisel or screwdriver. Square the asphalt, making the edges straight along the sides as well as up and down. This will make it easier to repair and ensure a longer-lasting patch. An asphalt saw is best to use for squaring potholes.
Clean the Pothole
To prevent future damage to the patch, remove any plant life in the pothole. You can pour vinegar on the plants to kill the roots if you are unable to uproot them. Plants left to grow will crack the patch and grow through it over time.
Remove any other debris and chunks of asphalt. Use a stiff broom to sweep out any leftover pieces. And clean as far down as needed to get a solid clean base.
Restore the Foundation
Fill the hole with a coarse gravel and sand mix until it is only one-inch deep. Tamp the aggregates and compress as you fill in the hole. A solid base will provide a long-lasting patch.
Measure the size of the damage—this will determine how much asphalt you will need to patch the holes and/or cracks. Square the edges of the pothole so it will be easier to measure the size of the hole—and multiply the length by the width. For example, a 1-foot by 1-foot hole will be 2 square feet.
Your asphalt supplier can help determine how much asphalt you'll need.
Patch the Hole
Although cold asphalt mix is easier to use, hot mix asphalt will provide a more durable patch. Hot mix asphalt suppliers will deliver heated asphalt for projects of all sizes. They can even do the final step of the patching for you in a professional and efficient manner.
To fill and patch the hole, add a half- to a full inch of asphalt. Tamp down and repeat until the asphalt is overfilling the hole. If you don't have a vibrating plate or tamping machine, you can use a metal tamper or a lawn roller.
And if you don't have these tools either, then you can use a piece of plywood. You may want to oil one side first so it doesn't stick to the asphalt. Lay the plywood on top of the patch and drive over it with a vehicle.
If you notice the pothole is not completely full after this tamping, add more asphalt. Tamp and repeat until it is level with the surrounding pavement. The quicker you finish patching, the better. You will need to complete the patching before the asphalt sets, dries, and hardens.
Seal the Patch
To prevent the elements and de-icing salt from damaging your patch, make sure to seal it. Wait four hours before sealing the patch so it has time to cure.
Only seal patches in dry warm weather. If you have to patch a pothole in the winter, wait until warmer spring weather to seal it. Use a paintbrush or roller to apply a thin seal coat to the patch. Wait for it to dry before applying the second coat.
If using hot mix asphalt, wait at least 24 hours before driving on the patch so it will have time to harden.
With quality asphalt, you can repair your own potholes and pavement damage. Contact hot mix asphalt suppliers for advice and help with your project. By patching asphalt before the damage worsens, you can add years to the life of your pavement. And you will improve its appearance, safety, and function.
Creative DIY Ideas for Leftover Concrete

Your Leftover TRP Ready Mix Doesn't Have to Go to Waste with These DIY Ideas
Since it's always wise to order extra concrete for any concrete construction project, it's possible you may have leftover concrete once you're finished. But instead of throwing it out, you can create stylish, useful concrete objects for your home and garden. Not only will this save you money while adding tasteful pieces to your home, but it will also prevent unused concrete from ending up in landfills.
Here are some creative DIY ideas for your leftover TRP Ready Mix concrete.
Garden Planters
If you have any plastic food containers or tubs, you can use them to mould concrete garden planters and pots. Just mix your leftover concrete with water, pour it into a tub or container, and then push a smaller tub or container into the poured concrete, leaving about a ½ inch of concrete underneath the inner container. Let sit for a day, and then remove the smaller inner container.
At this stage in the curing process the concrete will be semi-hard, allowing you to create holes for drainage in the bottom of the concrete using a screwdriver. One drainage hole in the centre of small pots should be enough, while a few around the bottom will do for larger pots and planters. Allow the planters to sit for another two or three days before removing the remaining plastic container.
Garden Stones
You can easily create decorative garden stones using leftover concrete, moulds from your kitchen, and concrete stamps. For a traditional garden stone shape, metal loaf pans will do. Just make sure to spray or grease them with cooking oil prior to pouring the concrete. And if you don't feel like using baking pans, you can use a flexible plastic mould or a milk carton with one side cut open.
After pouring the leftover TRP Ready Mix into the mould, smooth the top, and tap the mould on a hard surface to release any air bubbles while also leveling the concrete. You can also choose to add tiles to the stone at this time. Otherwise, if you plan to use stamps (check at your local craft supply and art store), allow the concrete to sit for at least 30 minutes.
If you notice water accumulating on the top, dab it dry with a paper towel. After waiting 30 minutes, use a toothpick to scratch the surface. If it makes a dry scratch mark, you can start using the stamps. If not, wait an additional 10 minutes.
For stamping words or dates, place the stamps upside down in a straight line first. You can then trace a straight guideline to use. Start by pressing in the middle stamp in the centre, and work your way outwards. If you make any mistakes, fix them with a toothpick, or smooth the surface and try again. Once the stamps are finished, you can smooth any guidelines or imperfections before allowing the stone to completely dry for 24 hours.
Your leftover TRP Ready Mix doesn't have to go to waste after a concrete project. Instead, you can save money and reduce waste by creating beautiful items for your home and garden.
Global Sand Shortage: What it Means for Aggregate Suppliers

Learn How Local Ottawa Sand and Gravel Suppliers Can Help
Sand and gravel are some of the most extracted resources on Earth. Air and water excepted, we use sand more than any other natural resource. These aggregates are widely used because they are crucial ingredients for creating asphalt, concrete, and glass, the leading building materials for urban development.
Construction industries around the globe rely on sand and gravel to build roads, highways, skyscrapers, homes, schools, hospitals, malls, pathways… the list goes on! If it needs glass, concrete, or asphalt, then it needs sand and gravel. For instance, add the creation of electronics and toothpaste to the list of uses for sand.
As useful as these aggregates are to our everyday lives, they may soon be a finite resource around the globe. The wide-ranging uses for sand and gravel have placed them in high demand over the years. Recently, the demand culminated in a global sand shortage. Without responsible, regulated mining, this shortage will only get worse, along with its many consequences.
Unregulated mining, expanding global populations, urban development, and the growing popularity of hydraulic fracturing "fracking" (shale gas extraction in oil sands) are among the causes of this global sand shortage. The high demand causes aggregate extraction at a much faster rate than the rate of natural renewal. Over-mining is also causing severe environmental degradation in unregulated mining industries.
And as the global population rises, the demand for these construction aggregates will only increase. This is why it's important for construction industries to source from responsible and local pits and quarries. Choosing local Ottawa sand and gravel suppliers can help keep transportation costs and emissions down while sourcing this popular resource responsibly.
Causes of The Global Sand Shortage
As the world's population grows, so does the demand for urban development. And aggregates are a key player in helping construction industries keep up with this demand.
Rapid Population Growth
Countries with rapidly growing populations, such as China and India, are using large amounts of aggregates to keep up with their need for rapid urban development. In the course of four years, China used more sand than the U.S. did throughout the entire 20th century.
Increasing Land Mass
Another potential solution to accommodate rapid population growth is to increase land mass with sand, For example, Singapore wants to increase its land mass by 20 percent. Large amounts of sand are also used to improve environments, such as with land reclamation and beach replacement.
Unregulated Mining
Countries with lax mining regulations are suffering from sand shortages and the devastating environmental effects of over-mining.
Over-mining has led to environmental degradation, such as land erosion and the collapse of riverbanks. When countries deplete their sand mines and quarries, they turn to sand found on beaches, in rivers, and on floodplains.
River sand mining in densely-populated countries, such as India, has devastated local environments. It is killing off bird and fish populations by disrupting natural ecosystems.
Elsewhere in the world, coral reefs are damaged, bridges are undermined, and entire islands and forests are disappearing from sand mining.
Bans on Mining
The environmental degradation of unregulated mining has led some countries to place a ban on sand mining, leading to further sand shortages. These shortages have turned sand into a commodity for organized crime, making sand and soil part of illegal trading markets where these resources are scarce.
Countries are depleting sand supplies at a faster rate than the natural renewal rate. This may seem surprising since the world appears to be full of sand, especially in our deserts. But desert sand does not work well for construction as it's shaped by wind instead of water.
Stronger regulations may help avoid or prevent the devastating effects of unregulated mining. However, countries who enforce these regulations with responsible mining are facing obstacles for mining sand. Communities in North America are trying to halt sand mining, causing local sand shortages. This, in turn, poses challenges for construction industries and local economies.
Canada's Sand Shortage
The oil sands fracking industry and countries who have already depleted their aggregate supplies are looking to Canada for sand and gravel. While this could boost the Canadian aggregate industry, some Canadian companies are facing their own sand shortage. Opposition continues to grow close to home due to opposition towards new quarries and pits.
Some U.S. and Canadian communities oppose mining near their homes, citing worries about noise and air pollution alongside decreased property values. This not-in-my-back-yard (NIMBY) opposition against new pits and quarries is contributing to local sand shortages, and will ultimately drive up the costs for aggregates and construction if builders have to source their materials from farther away.
Sand and gravel are very heavy resources, so transporting them from non-local sites will use plenty of fuel, hiking up transportation costs and fossil-fuel emissions. Along with more trucks on the road congesting traffic and polluting the air, increasing the costs of asphalt, concrete, and glass would hurt local economies.
Close to Home: The GTA Sand Shortage
The Greater Toronto Area (GTA) saw rapid urban and suburban development over the years. As a result, more residents live in increasingly closer proximity to sand and gravel pits that were once only on the rural outskirts of residential communities. Residents' associations opposed to new extraction sites are concerned about noise and air pollution, and the negative affect these sites could have on their property values.
Applications for new sites have been shut down due to this opposition. Now the GTA faces its own sand shortage. But this shortage won't stop urban development in the GTA, it will only make construction companies go elsewhere for aggregates.
While it's easy to understand the NIMBY argument, sourcing from further away brings economic and environmental concerns. The demand for sand and gravel won't go away.
Although we can't stop what's happening around the globe, we can choose to source aggregates responsibly. Choosing local Ottawa sand and gravel suppliers is a cost-effective and environmentally-friendly option. It helps build and support our ever-growing communities.
DIY Tips for Installing Concrete Floors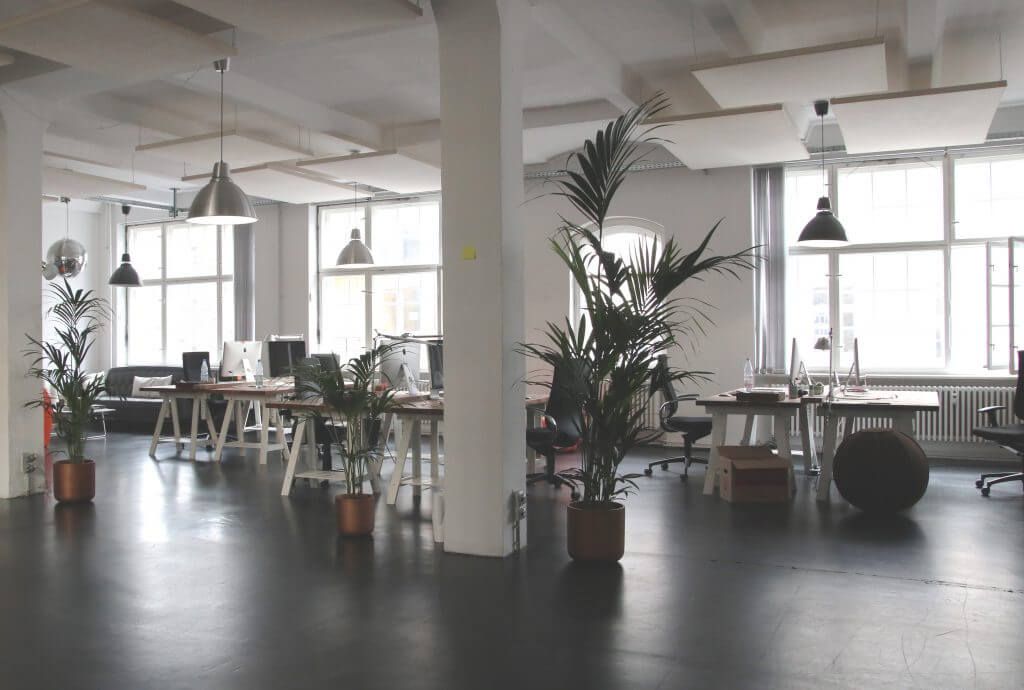 How You Can Install Your Own Concrete Floors Using Materials from Concrete Companies
Concrete floors are trending these days. Not only do they look great, but they're incredibly durable easy to clean and maintain. And best of all, concrete is an affordable flooring option, especially if you install the concrete yourself. So, if you're into DIY home renovations and would like to install your own stylish concrete floor, contact your local concrete companies for materials and follow these steps.
Basement Floors
Concrete basement floors usually require more work than other areas in your home, especially if you plan to remove old flooring and excavate before installing the concrete.
Preparing the Basement Floor
Cut and pull up carpet (if applicable);
Remove baseboards and floor boards with a pry bar;
Mark the required floor height with chalk;
Excavate the floor using a shovel to the desired depth;
Create chalk lines to indicate infill layers;
Fill with crushed stone to the right marked level;
Use a rammer or tamper to even out the crushed stone;
Cover with sand up to the next guideline;
Move a shovel in a circular motion to even out the sand;
Lay a 6-mil sheet plastic on top of the sand;
Bring the edges of the sheet plastic up the wall above the finished floor level and tape to the wall;
Lay insulation board on top of the sand and membrane, cutting to fit;
Cut 4-inch-width pieces of insulation board and lay around edges of the room.
Pouring the Concrete
Mix the concrete with water in a bucket or wheelbarrow according to the instructions;
Start at the wall farthest from the door and work backwards;
Shovel the concrete over the floor;
Use a straight-edged plank to scrape and level the top of the concrete, referring to the top edge of insulation board to use as a guide for the required level;
Use a trowel to fill in gaps and indentations—going over as many times as needed;
With a plastering trowel, smooth out rough areas up to the insulation foam;
Allow concrete to set for two to three days;
Place furring strips on the dry concrete;
Install a top layer of concrete;
Level to the top of the furring strips;
Remove the furring strips;
Fill the gaps;
Use a float to level the surface, working along the edges and backwards towards the door;
Allow to set for two to three days.
Other Floors
Dust, sweep, and clean subfloors before installing concrete;
Put down a layer of burlap cloth on the subfloor;
Pour the concrete mix into a bucket, add the amount of water recommended in the ready mix instructions, and mix with a large spoon;
To be safe, you can add a bit of water at a time and stir until it develops the texture of thin pancake batter;
After mixing, allow to set for one minute. Then pour the concrete onto an area of the floor and spread it with a trowel;
Apply in thin layers, allowing each layer to dry first;
Before applying the next layer, use a putty knife to remove any pieces of concrete sticking out, lightly sand the whole floor, and then sweep;
Apply several thin layers, to your preference, and top with one thick layer;
Finish with a concrete stain for added colour and texture.
With these DIY tips, you can install your very own concrete floor without spending a fortune. Contact your local concrete companies for advice on which type of concrete to use and how much you will need, depending on your floor's surface area. Once you have your materials, you can start on this trendy and transformative home renovation project.
Natural Stone 101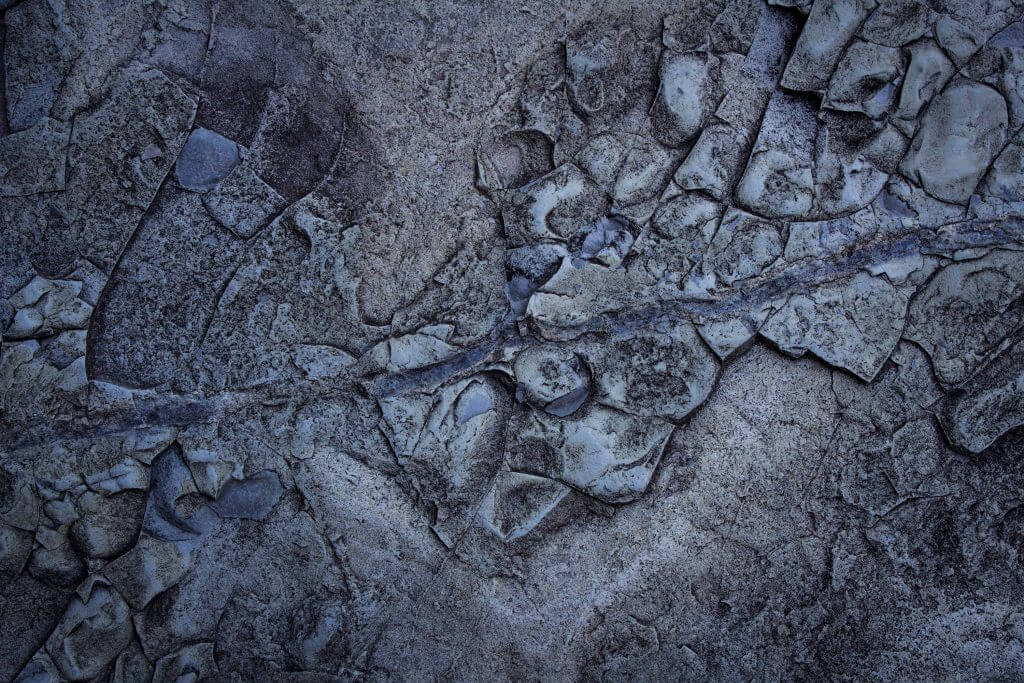 From Stone Quarries to Finished Products, Here's A Look at Stone Nomenclature & Why Natural Stone is Better
Natural stone is nature's dependable building material. With an abundant supply from local stone quarries, a variety of looks, and exceptional durability, natural stone is a worthy investment for any home improvement project, both inside and outside your home.
Here's a look at the many advantages to working with natural stone, and some stone nomenclature that will help you when ordering stone from your local stone supplier.
The Benefits of Natural Stone
Unique Beauty
Each piece of natural stone is unique, with varying textures and colours. The authentic natural appearance connects the stone to the earth, giving any project a unique, rich, natural, and timeless look.
Durable
Natural stone can withstand the elements and normal wear-and-tear of everyday life. While chips and scratches in other materials are noticeable right away, the composition of natural stone is consistent throughout, so damage won't alter its appearance.
Versatile
Natural stone comes in many colours, finishes, textures, shapes, and sizes. This means there are natural stone products available to suit any interior or exterior design style. From landscaping to architecture, and classic to contemporary styles, natural stone fits the bill.
Sustainable
Natural stone comes from nature, can be reclaimed, and doesn't require chemicals or additives for its production. It also uses less energy for extraction and production. And if you order stone products from local stone quarries, less fuel will be used for transportation.
Boosts Property Value
Natural stone is a worthy investment for your home that will last and never go out of style. The durability and beauty can be an excellent selling point, attracting home buyers and improving the property value of homes.
Low Maintenance
Aside from cleaning up any spills that might stain, natural stone requires minimal maintenance. There is no need to apply seals, paint, or staining. Just sweep and wash off with water for occasional cleaning.
Stone Nomenclature
Natural stone is split in different ways depending on the look you're going for. Here are the three types of looks you can get from different splitting techniques.
Weathered Face
Natural stone consists of multiple layers from varying materials that result in different colours. Since the top layer is exposed to the elements, this layer is called the weathered face, or the natural face.
Seam Face
When natural stone is placed on its edge and split apart, the seam faces are revealed. Each seam face may vary in colour since they each display a layer of various materials.
Split Face
When the stone is laid flat, and split apart in two pieces, the split faces—also known as ashlar faces—are revealed. Since the seam faces display the multiple stone layers instead of just one, they reveal more of the stone's colour range than a seam face would.
The appearance of installed natural stone will depend on its processing—weathered, seam, or split—and the orientation of the stone during installation—horizontal or vertical.
Surface Effects
Here are the different types of stone surfaces you can order to suit your design and project needs.
Natural Finish
The natural surface of the stone remains intact, without any mechanical modification.
Thermal Finish
To enhance the stone's natural appearance and texture, flame is applied to the stone's natural face.
Honed Finish
The surface imperfections are removed to result in an even, slightly glossy surface.
Sandblast Finish
The surface is sandblasted—using fine aggregates and a high-pressure stream of air—to add texture and create a uniform appearance.
Rock Face
The stone's face is pitched along a line to create a bold, pronounced rock surface.
Drill Marks
These indentations in the stone are a result of drill, feather, or wedge splitting techniques.
Tumbled
Natural stone is tumbled with water and smaller aggregates to smooth and round out edges, and achieve a weathered look.
Order from local stone quarries and suppliers for natural stone that will suit any of your project needs. Natural stone is a dependable building material that will improve the look of your home and landscape and will last for many years to come.
Carbon-Neutral Concrete Products

Researchers and Concrete Companies Have Found Ways to Reduce the Amount of Carbon Dioxide Emitted with Concrete Products
Concrete products are responsible for an estimated five percent of carbon dioxide (CO2) emissions annually. And that amount will only increase as the world's population grows. But researchers and concrete companies alike are dedicated to producing concrete products that are carbon-neutral. This is especially true in expanding countries where concrete construction is booming, such as in China.
Concrete companies can reduce their environmental footprints by using concrete products that are carbon-neutral. Here's how these products work to reduce CO2 emissions.
Replace Portland Cement
Traditional concrete production relies on the use of Portland cement, which is responsible for a large amount of CO2 emissions in the concrete industry. However, two Canadian concrete companies have found ways to inject CO2 into the binding process during concrete production, replacing the need for Portland cement.
One company injects the CO2 into the wet concrete during the mixing process to create carbonate ions that turn into calcium carbonate minerals. In other words, the reaction of the CO2 mixed into the concrete creates limestone. This not only improves the strength of the concrete, but it also reduces the amount of Portland cement needed for ready mixed materials by five to eight percent.
Recycle Industrial Waste
One of these concrete companies uses slag from steel factories to replace the Portland cement. Slag is industrial waste, consisting of calcium, oxides, hydroxide, silicates, and other materials. The slag reacts with the CO2 during the concrete curing process. As a result, these materials become hard and bind together. This company can create various concrete products using the slag-CO2 mix and different molds, such as:
Bricks;
Highway dividers;
Paving stones; and,
Sewer pipes.
Sequester CO2
Carbon-neutral companies aren't just reducing their carbon footprints for concrete production by reducing or eliminating the need for Portland cement. They're also sequestering CO2 by injecting it into the concrete, trapping it, and making better use of it without the CO2 being free in the atmosphere. Companies that specialize in carbon capture supply this CO2 for concrete production.
For each 18-kilogram cinderblock produced using the carbon-neutral process, they are able to offset and sequester the amount of CO2 emissions created in the production of three kilograms of Portland cement.
The use of industrial waste (slag) to replace Portland cement is both affordable and sustainable. Instead of this waste ending up in landfills, it is being used to reduce carbon emissions in the concrete production process. And by sequestering CO2 to create a strong concrete that relies less on cement, this CO2 will serve a better purpose on the ground instead of in the air.
How Hot Mix Asphalt Can Be Eco-Friendly

A Look at the Eco-Friendly Characteristics of Hot Mix Asphalt
When the environment suffers, so do we. From polluted air and water, to the devastating effects on wildlife, humans have certainly made an impression on the environment, and not in a positive way. After years of neglect or ignorance, industries are now finding cleaner, greener ways to operate. Reducing our impact on the environment is the only way we can ensure that our home will still be here for future generations.
The asphalt industry is one of today's major influencers for building greener roads and infrastructure. Here are some of the ways that hot mix asphalt has become a more eco-friendly solution to the world's environmental threats.
Recycled Plastics
One of the world's largest environmental hazards is plastic. Plastic waste has taken over landfills and is littering oceans. It harms aquatic wildlife, while seeping chemicals into the land and waterways. And as the world's population grows, so will this harmful waste.
In an attempt to reduce the amount of plastic taking over the planet, a pavement company called MacRebur invented a way to recycle plastic for use in asphalt. While regular asphalt uses bitumen with sand, rocks, and limestone, MacRebur instead uses plastic.
Bitumen, a Greener Solution
Bitumen is a non-renewable resource, found in natural deposits and refined for use, such as at the Alberta tar sands. So by relying less on bitumen for asphalt production, this plastic asphalt reduces the harmful emissions from the bitumen refining process.
MacRebur creates pellets from waste plastic, commercial waste, and farm waste to replace the bitumen. The result is a stronger, longer-lasting asphalt pavement that requires less repairs and replacements over time. MacRebur is cleaning up the environment while relying less on unsustainable bitumen.
Green Mantra is another company that uses a recycled plastic mixture to bind rock and sand together in asphalt. Unlike the high temperatures used in regular hot mix asphalt, this plastic binder doesn't need as much heating to be suitable for paving. This means asphalt companies can use less fuel during the heating and paving process. These companies are keeping plastics out of the ocean and landfills, while reducing emissions during the asphalt production and paving processes.
Recycled Asphalt
Asphalt companies reclaim their products, reusing or recycling the majority of pavement. Along with plastics, other products are also recycled for use in asphalt, such as:
Glass,
Used tires, and,
Asphalt roofing tiles.
Improved Water & Ecosystems
To reduce the harmful effects of storm water runoff on local ecosystems and waterways, companies are paving porous asphalt on surfaces such as roads, parking lots, and walking/cycling paths. Instead of washing toxic vehicle contaminants from roads into nearby waterways, the porous asphalt allows rainwater to pass through into the ground underneath for natural filtration.
Reduced Energy & Emissions
Compared to other pavements, asphalt uses less energy during both the production and construction phases. The short amount of time needed to repair hot mix asphalt also means less congestion on roads and less fuel used by drivers idling in their cars, waiting to drive through construction zones. Builders are also using asphalt in city construction to reduce the urban heat island effect that places a high demand on energy consumption for air conditioning during the summer months.
With recycling, reducing pollution and emissions, and keeping plastics out of oceans and landfills, sustainable asphalt products are well on their way to conserving the environment for future generations to come.