Hot Mix Asphalt Ontario
About A.L. Blair Construction
Incorporated in 2014, Blair Asphalt supplies hot mix asphalt for small driveways, parking lots, and larger road jobs. The company's batch plant allows quick and efficient switching from one mix to another, enabling them to provide exceptional and valuable customer service.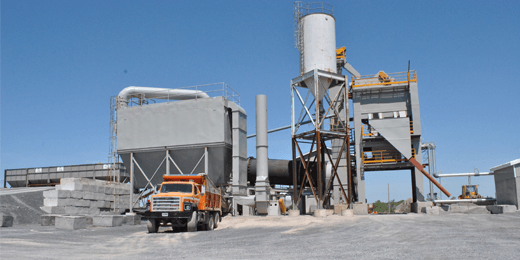 A.L. Blair's asphalt batch plant was erected at the St. Albert Quarry, and was fully operational by the summer of 2014.
This plant makes it possible for A.L. Blair Construction to provide the following Marshall hot mixes, available for pick-up or delivery:
Production aggregates are generated internally by A.L. Blair Construction, Blair Asphalt's parent company. These aggregates are regularly tested to guarantee they meet or exceed construction standards. Every hot mix asphalt load that leaves the yard is also tested regularly to ensure that all products are of the highest quality.
Contact A.L. Blair Construction
Our plant phone number: 613-987-5454
For quotes, please contact the main office:
Moose Creek Head Office
7 Labrosse Street, P.O. Box 220
Moose Creek, Ontario, K0C 1W0
Phone: 613-538-2271
Fax: 613-538-2786
REQUEST A QUOTE