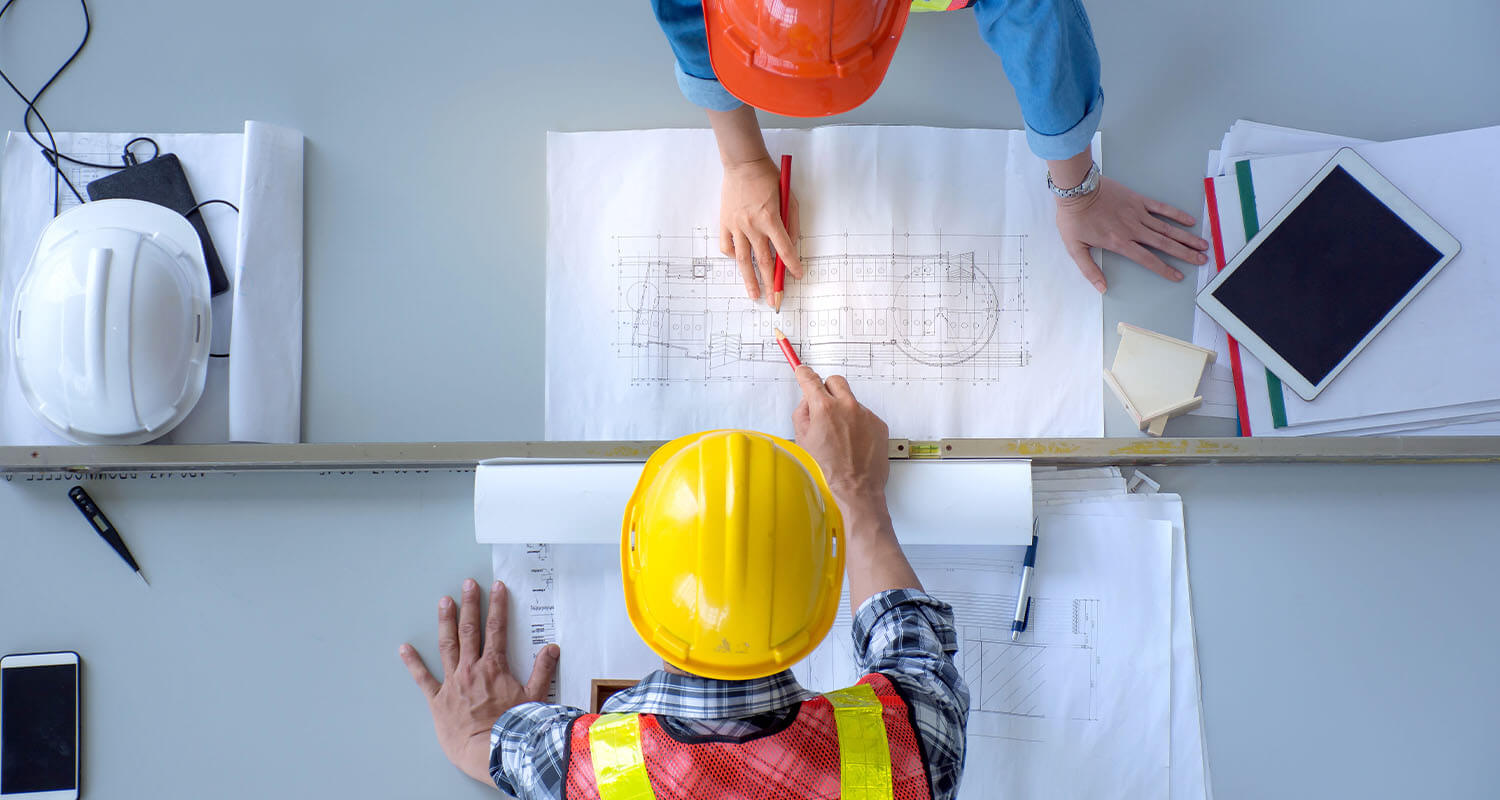 Understanding Site Excavation
So, what's site excavation all about, you ask? Well, it's far more than just a bunch of machinery scraping the Earth.
Site excavation is the starting point for nearly every construction project out there—be it a high-rise condo in downtown Toronto or a cozy log cabin in Muskoka. This process involves removing soil, rock, or other materials from a site to create a stable base for construction.
Think of it as laying down the canvas before you paint a masterpiece. If you get this stage wrong, chances are, your whole project will face difficulties down the line.
Just like you wouldn't build a house of cards on a wobbly table, you don't want to build any structure on an unstable or unsuitable site.
In the lovely province of Ontario, with its diverse geography ranging from the craggy cliffs of the Bruce Peninsula to the rolling fields of Ottawa Valley, site excavation isn't a one-size-fits-all proposition.
The composition of the land varies, and each site has its unique challenges and opportunities. So, for those of you new to the game, it's not as simple as plopping down a backhoe and yelling, "Let's get to work!" It's about knowing your site in and out.
Importance of Site Analysis and Planning
Alright, onto planning—the part where many people's eyes start to glaze over. But hold your horses; this is a crucial step. You see, it's not enough to just have a robust team and the right equipment (though, of course, that helps).
Proper site analysis involves evaluating soil quality, checking for any existing underground utilities, assessing the groundwater level, and much more. And let's not forget about those pesky zoning laws. Believe me, the last thing you want is to find out mid-way through a dig that you're violating a local by-law.
A good day's dig can quickly turn into an episode of a courtroom drama, but without the snazzy suits and clever one-liners.
To avoid such fiascos, experienced folks often opt for techniques like geophysical surveys or even the good old-fashioned test trenches to gauge what they're up against. In Ontario, with its strict environmental regulations and ever-changing weather conditions (we can go from sun to snowfall in the blink of an eye), proper planning is not just advisable—it's essential.
These early steps will not only keep you on the right side of the law but also help in effective resource allocation. Knowing what lies beneath will let you pick the right machines for the job, saving both time and money.
Common Techniques Used in Site Excavation
Now, let's get to the fun part—playing in the dirt! Well, maybe not exactly "playing," but certainly digging into it. When it comes to excavation techniques, you've got a buffet of options. For open areas, you might go for the classic "cut and fill," where you cut into the earth to create a level base.
But if you're working on a more complex site—say, a bustling urban corner—you might opt for "top-down" or "drilled pier" methods.
In the land of maple syrup and ice hockey, our soil is as diverse as our population. In some places, you might find good ol' dirt, while other places might offer a delightful mix of clay, silt, or rock.
Each of these needs a different approach and possibly specialized equipment. For instance, rocky terrains may require heavy-duty hydraulic hammers, while sandy soils might call for extra shoring to prevent cave-ins.
Speaking of soil types, do remember that Ontario's freeze-thaw cycles can affect soil consistency. One day you could be dealing with soft, workable soil, and the next day it's frozen solid. Adapting to these changes is part and parcel of the job around these parts.
Material Handling: Soil, Rock, and Debris
So you've planned, you've dug, but now you've got mounds of soil, rocks, and other material lying around. What to do?
Just as you wouldn't leave your hockey gear strewn across the front lawn (well, hopefully not), you need to manage the displaced materials efficiently. Proper material handling is the name of the game. It's crucial for productivity, and let's not forget—safety.
Ontario's diverse landscape means you're not just dealing with a single type of material. You might have soil in one section and, surprise, hit a patch of rock in another. Each type of material requires specific handling, storing, and sometimes even disposal methods.
For example, contaminated soil can't just be dumped willy-nilly; it needs to be treated according to environmental regulations. So, keep those provincial guidelines handy; they're not just good bedtime reading.
And let's not forget our buddy, the weather. Oh yes, the unpredictable Ontario climate can turn your neatly piled mounds of soil into a muddy mess or a frozen heap in no time. Effective material handling means being prepared for these challenges, perhaps by covering stockpiles or using drainage systems to keep water away.
Keep those materials in check, or you'll be singing "Oh, the weather outside is frightful" regardless of the season.
Challenges in Site Excavation
Now, every construction project has its ups and downs—quite literally in the case of excavation. Challenges are part of the job. Whether it's unexpected soil conditions, underground utilities that appear out of nowhere like a pop quiz, or that age-old foe—Mother Nature—you've got your work cut out for you.
Let's talk about those surprise underground utilities. You think you're digging away, and "Hello! What's this?"—a water line, or worse, an electrical cable. Cue the dramatic pause. As much as we'd love to say, "That never happens," the reality is, it does.
Even the most thorough site surveys can sometimes miss these subterranean obstacles, and hitting one can spell disaster. That's why it's essential to always have a utility locating service on speed dial.
And let's not overlook the regulatory hurdles. Ontario has a comprehensive set of environmental laws and building codes, and navigating through them can feel like paddling a canoe through Algonquin Park—beautiful but complicated. Each municipality might also have its unique set of rules, so keeping up can be as challenging as keeping your poutine gravy-to-cheese-curd ratio just right.
Being aware of, and compliant with, all these regulations is not just about avoiding fines or legal issues; it's also a mark of professionalism and commitment to quality work.
Environmental Considerations and Regulations
Hey, we Canadians love our pristine lakes and wide-open spaces, eh? That's why environmental considerations are more than just a sidebar; they're a main headline in any excavation project.
In Ontario, with its rich natural ecosystems, this is particularly crucial. Mitigating the environmental impact starts with knowing the local, provincial, and sometimes even federal regulations that guide excavation. These laws are in place to protect our environment for ourselves and future generations. You might say it's like always having a "designated driver" for Mother Earth.
You've got to look out for things like soil erosion, water runoff, and, oh yes, let's not forget our feathered and furred friends—local wildlife.
Disrupting a natural habitat might not only net you a foul (or fowl!) public image but can also lead to costly project delays. Being proactive, from installing erosion controls to monitoring water quality, can save you headaches down the road.
And speaking of laws, non-compliance is not an option. Fines for environmental offenses in Ontario can be hefty. We're talking Stanley Cup hefty, and not in a good way. So it's worth investing in an environmental consultant who can guide you through the maze of legislation.
You wouldn't go on a fishing trip without checking the season's regulations, right? The same logic applies here.
Best Practices for Efficient and Safe Excavation
Okay, so we've covered a lot of ground, from planning to material handling to environmental concerns. Now let's look at how to make the whole operation run as smooth as maple syrup on a pancake.
Best practices are essentially your "recipe for success" (mmm, now I'm hungry). They're techniques and guidelines that have been proven effective over time and across multiple projects.
First and foremost: Safety. A safe excavation site is an efficient one.
Make sure everyone—whether they've been on a hundred sites or this is their first—is briefed on safety procedures. Hard hats, safety boots, the whole nine yards. Remember, an ounce of prevention is worth a pound of cure, or as we say up north, "Better safe than sorry, eh?"
Efficiency is another cornerstone. This means having the right equipment for the job, coordinating teams so everyone knows their role, and regular quality checks.
Picture it like a well-played game of ice hockey. Every player knows their position and the goal—pun intended—is clear. From the bulldozer operators to the site managers, everyone should be synchronized in their tasks. So, keep that communication as open as a prairie field.
The Role of Technology in Excavation
Ladies and gentlemen, welcome to the 21st century, where excavation has gone high-tech.
Gone are the days when excavation meant just a bunch of guys, some shovels, and a whole lot of elbow grease. Now, we're talking GPS-guided machinery, drones for aerial site assessment, and software that can simulate excavation scenarios before a single spade hits the dirt.
Global Positioning Systems (GPS) technology, for instance, can drastically improve the precision of your excavation. It's like having a never-failing compass that ensures you dig in the right spots without any costly do-overs.
Then there are drones, which can give you a bird's-eye view of the site for planning or inspection. Trust me, drones are a lot easier to manage than climbing a 20-foot scaffold for a decent vantage point.
And we can't overlook the growing role of Building Information Modeling (BIM) in excavation. This software allows you to plan and visualize every aspect of your project in a digital model. Think of it like the ultimate video game where you get to control every single element of your project.
Except in this game, the rewards are real, measured in saved time, reduced costs, and fewer errors.
Cost Factors and Budgeting in Excavation
Let's talk about the elephant in the room—or should I say the excavator on the site? Budgeting. Anyone who's ever managed a project knows that keeping an eye on the dollar signs is crucial.
Cost overruns in excavation can have a domino effect on the rest of the construction project, so keeping tabs on your expenses is as important as, say, knowing the offside rule in a hockey game.
Key factors affecting your excavation budget will include labor costs, equipment rental or purchase, and material handling and disposal. Then there are the less obvious ones like weather-induced delays or unexpected site conditions, which can also inflate your costs faster than a carnival balloon. It's wise to have contingency funds set aside just for such instances.
In Ontario, where the cost of living and operating a business can vary widely from region to region, it's crucial to tailor your budget to local conditions. Skilled labor in Toronto might cost more than in Kingston, and vice versa for certain materials or machinery.
So before you dig that first spade, make sure you've done your financial homework. Money might not grow on trees, but with good budgeting, you won't feel like you're tossing it into a bottomless pit.