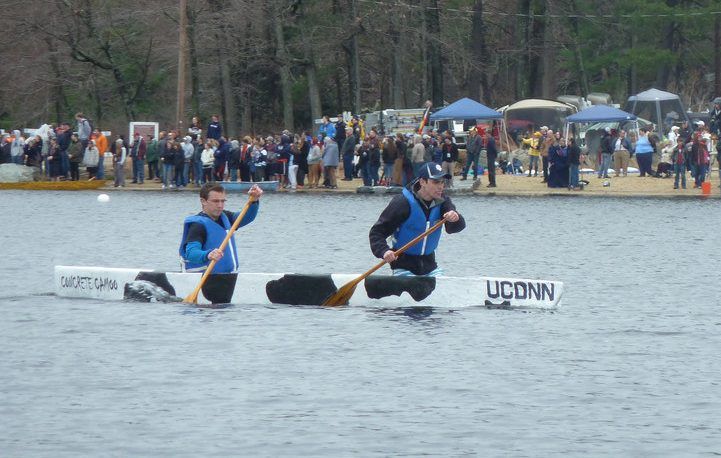 These Concrete Products Are Off the Beaten Path
Though they're usually thought of as part of the construction industry, that's not the only place you'll see concrete products. Beyond buildings, sidewalks, and paved roads, there are many out-of-the-ordinary uses for concrete products that might surprise you.
Concrete products are extremely durable, so it shouldn't come as a surprise to see it being used in innovative ways. Here are five alternative uses for concrete and concrete products that might surprise you:
Canoes
No, really! Annual concrete canoe competitions are held for engineering students, putting their education to practical use in a team setting. These concrete canoe competitions first started in the U.S. with the American Society of Civil Engineers, but have since caught on elsewhere with competitions held around the world, including in Canada.
Toboggans
Similar to the concrete canoe competitions, Canadian engineering students also participate in the Great Northern Concrete Toboggan Race each year. Established in 1975, this concrete toboggan race hosts engineering students from across the country. It's a chance for students to apply their engineering skills in a fun competition.
Furniture
Concrete furniture is getting more popular in the design world. From stools and chairs to tables and benches, concrete furniture is stable, durable, and matches many home decor styles. Even though it's heavier than wood, it can hold much more weight, and will never fly off the patio in strong winds.
Jewelry
Jewelry can be made with almost any material, so it shouldn't be too surprising to find jewelry made with concrete. There is plenty of concrete jewelry being sold on the market today, with unique designs, metals, polishes, and stamps or engravings, and with the bonus durability of being a concrete product.
Home Accessories
Like concrete furniture, concrete home accessories are a bold contemporary addition to interior décor. Many home accessories are now made with concrete, including flower pots, lamp bases, vases, bowls, coasters, and even toilet paper holders. The ideas for concrete home accessories seem to be endless.
With the durable properties of concrete, the amount and variation of concrete products should come as no surprise. Concrete is the world's leading material for buildings, bridges, and roads, but that's not all it's limited to. Unconventional uses are just as common and popular.
These alternative uses for concrete are creative, innovative, and sometimes surprising, especially when concrete is used in the design of products meant to float on water, such as with canoes.