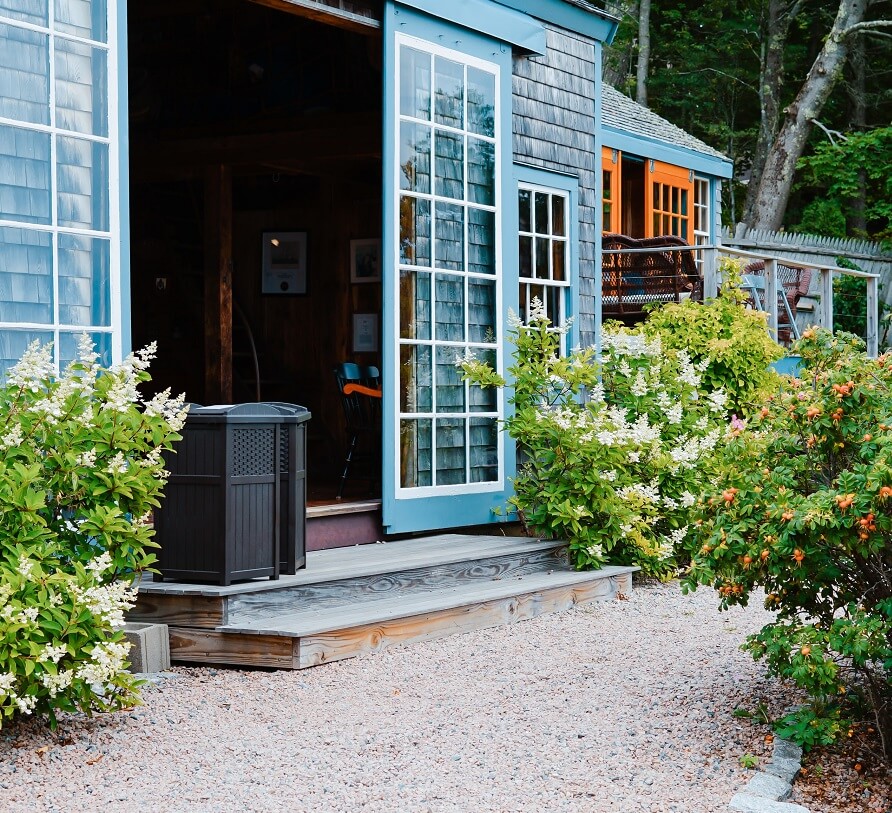 Understanding the Different Types Of Gravel Best Suited For Landscaping
When planning a landscaping project involving gravel, choosing the type you want to use can be a difficult choice. There are many different types of gravel which perform and look differently.
The choice you make is dependent on what you are trying to accomplish and the aesthetics of your project. Not all gravels are suitable for the project you have in mind, therefore it is best to take your time in selecting which stones to choose. Coordination with your surroundings, plants, colours, textures can all impact your decision.
In this article, we'll explore the different options to help you make your selection and get you on your way to making your project a reality.
The Benefits of Using Gravel in Landscaping
Gravel offers many benefits, such as drainage, compaction, heat absorption, in addition to being low maintenance and aesthetically pleasing to the eye.
If you are choosing gravel over grass, it provides additional benefits, such as not having to water your lawn or cut grass weekly.
Gravel also provides many design options and colours to choose from and also allows for the creation of unique designs and pathways. Below, we'll explain in more detail the different benefits that gravel can provide you with.
Low Maintenance
When choosing gravel over grass, there is obviously no need to maintain or water a lawn daily. This can save you a significant amount of money on your water bill and help with water conservation and drought. If you travel frequently, gravel is also an excellent option as there is virtually no maintenance required while you are away.
Versatility
Choosing gravel can offer you far more design freedom than concrete or interlocking. There are many different varieties of colour to choose from, which helps in keeping a uniform look across the board. Colours such as white, gray, black, red, and green are available. You can also select a custom colour for your project.
Drainage
Unwanted water accumulation can make a path messy and slippery. It can turn garden beds and borders into swamps and drown plans. Gravel can act as an excellent drainage tool as water drains much more quickly through gravel than it would through most types of soil.
Erosion Control
There is an elevated risk of erosion on steep slopes and embankments, therefore it is essential to put as much effort into stopping the soil from washing away. Grass, shrubs, erosion control blankets, terraces, and diversions can assist in ensuring that your risk of this type of damage is prevented or minimized.
The Best Types of Gravel for Landscaping
The hardscapes you add to your landscaping project are what gives it its aesthetic appeal. Paths, patios, driveways all add to the appeal. While slabs of rock are usually the most expensive materials for edging, smaller rocks are a durable and affordable option.
Below, we list the most common types of landscaping rocks:
Pea Gravel
Slightly rounded and approximately the size of a pea, pea gravel is long-lasting and often used as a mulch in bare areas.
Crushed Rock
Crushed stone comes in a variety of colours and is similar, but usually more expensive than decomposed granite. It also has a crisper look than decomposed granite and works well in contemporary landscapes.
Decomposed Granite and Path Fines
This is simply granite that has weathered to a combination of very small rocks and silt. It is often used on paths or patios and it usually rust-coloured, which fades to tan in the sun.
Drain Rock
Drain rock is valued for its use in many different drainage techniques. Sometimes used for French drains or for lining driveways, it quickly absorbs runoff water to prevent flooding when topsoil has become saturated.
River Rock
River rocks come in a variety of sizes, ranging from 1 inch up to several inches across. These smooth rocks create a rustic, natural feel and are often used to edge flower beds or create drainage areas within beds.
Questions to Ask Yourself to Determine Which Gravel to Use
With a large range of stone types, colours, sizes, textures, and purpose, it can be difficult to decide which gravel will be best for your landscaping project. A landscaping professional can assist with helping you select the right stone for your project, however, you should start with asking the following questions:
How do you want to use the gravel? (pathway, rock garden, or patio base)
What is your budget?
What colour gravel will work best in your outdoor space?
Are you mixing with pavers?
A Choice That Can Set You on The Right Path
From beautiful pathways to artistic spaces, the gravel you choose to include in your landscaping project can transform it all into a beautiful oasis. From versatility to colour, drainage to texture, gravel is an excellent choice for an aesthetically pleasing, functional addition to your landscaping design.