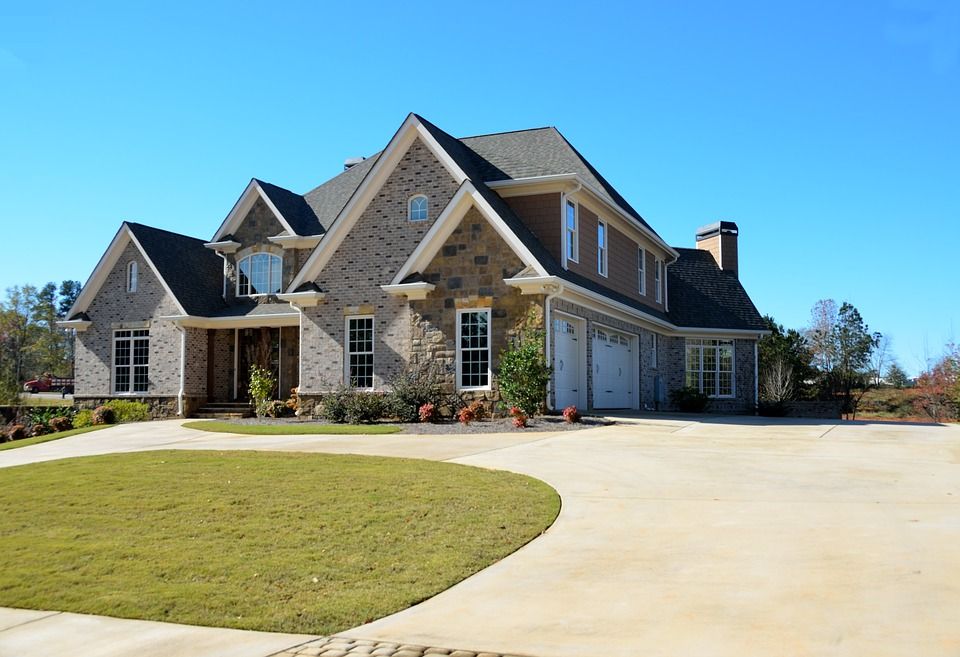 Tips for Building a Concrete Driveway and the Construction Supplies You'll Need
To build a long-lasting driveway, there are important steps you or your contractor must take to ensure that the concrete will be level, withstand heavy weight, and cure properly. Here are a few tips and key construction supplies you'll need to build a durable concrete driveway:
Subgrade Materials
To ensure that the subgrade (the base layer that will support the concrete slab) is even, use two to eight inches of gravel or crushed rock, depending on the soil composition. For soft soil areas, remove the soil and replace it with gravel or crushed rock.
An even subgrade prevents slab settlement and cracking, and promotes an even slab thickness. Construction supplies, such as vibratory plate compactors and rammers, can help compact the subgrade evenly. Also, concrete should not be placed on dry subgrade because it will remove moisture from the concrete, so spraying the subgrade with water to dampen it is necessary.
Concrete Mix
For a durable driveway that will last longer and save you from cracks and costly repairs, use a high-performance concrete mix. This mix should have:
A minimum compressive strength of 4000 psi;
Around six percent air content—an air-entraining admixture is recommended for cold climates to withstand freezing and thawing; and,
A water-cement ratio below 0.50 for improved strength and durability.
An experienced concrete supplier can provide you with the proper concrete mix to ensure that your driveway will have a long lifespan.
Joints
Control joints help prevent cracking. For a four-inch thick concrete slab, space control joints at a maximum of 10 feet. These joints should be cut to a depth that is one-fourth the thickness of the slab. When installing control joints, try to avoid rectangular and triangular joint patterns.
Isolation joints should also be installed where the driveway meets other pavements—such as the garage floor and sidewalk. Drawing out a joint plan prior to your driveway installation will improve efficiency and help you avoid mistakes.
Reinforcements
Reinforcements will strengthen your driveway's structural capacity. High-performance concrete driveway reinforcements include wire mesh or #4 (1/2-inch) steel rebar in a grid pattern (spaced 12 inches apart). Make sure to use blocks to keep these reinforcements centred in the concrete. For additional protection against shrinkage cracks, synthetic fibers can also be used.
Concrete Placements
Placed concrete should have a thickness of at least four inches to ensure proper structural capacity. For a 50 percent increase in your driveway's load-carrying capacity, add an extra inch of concrete (to total five inches). Also, thicken the edges of the driveway by one or two inches and extending four to eight inches in from the slab for extra structural support.
Finishing
Once the concrete is in place, level it with a screed. Before the bleed water accumulates, use a wood or magnesium bull float to float the concrete—make the surface smooth. If you want traction on your driveway, apply a broom finish. This is also the time to add a decorative finish, such as stamping.
Drainage
Make sure to slope your driveway toward the street to prevent water from accumulating near your home and other structures. A recommended slope is 1/8 of an inch per foot.
Curing
Proper curing is the necessary last step to ensure your driveway will be strong and durable. Curing methods include:
Covering with plastic sheets or wet curing blankets;
Sprinkling water continuously; or,
Applying a curing compound (not recommended for acid-stained slabs).
With the right construction supplies and procedures, your hard work will pay off by having a nice driveway that will last for years.