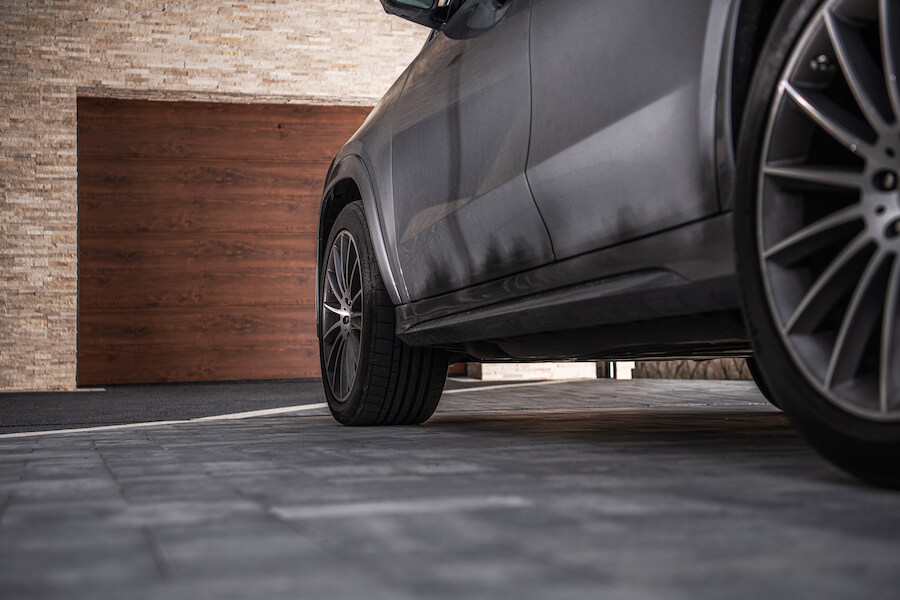 Your Guide to a Smooth Drive
Regardless of the material you choose, having a well-maintained driveway is a simple way to add to your home's value. One of the most commonly used driveway materials in Ontario is asphalt and it is one of the most cost-effective options.
If you are building a home, learning how to install an asphalt driveway that lasts is a great investment! Do you want to learn how to install a driveway?
Keep reading this article to learn more about asphalt driveway paving, the cost of asphalt driveways, and more.
Ground Prep
The first step you need to take before you can start on your asphalt driveway repair or paving is ground preparation. This includes demolition and removal if you have an existing driveway that needs to be replaced.
You can demolish the surface using rented machinery, like excavators. Then, you must remove the debris so you have nothing in the way of your new driveway.
While it can be difficult to remove an existing driveway, paving over an uneven surface will weaken the structure of your new asphalt driveway.
Finally, you may need to dig out your driveway and remove the base if it is clay or muddy. Then, you can replace it with a higher-quality material. Having a good base is necessary if you want your driveway to last as long as possible.
Grading the Surface
Once the ground has been prepared, you can start by grading and sloping the surface of the ground. Grading the driveway will ensure that the water drains off your driveway properly. There are many tools that can help you with this process.
If you skip this step, water may end up pooling on your new asphalt driveway and can cause serious issues over time! This includes potholes, cracks, and more.
Make sure you know how much of a gradient is needed for the water to run off your driveway. This extra step can help you prevent unnecessary asphalt driveway repairs.
The Sub-Base
Next, you need to lay the sub-base. This is the material that lies below the asphalt and helps support the new pavement. It can also protect your asphalt driveway from frost and other natural weathering and is necessary if you want your asphalt driveway to have proper drainage.
The sub-base is often made out of smaller rocks and other filler materials to fill in the space beneath your driveway. It will help spread the weight of traffic across the entire driveway.
Once you lay the sub-base, you can grade it to the right slope and compact it to make sure it is stable beneath your asphalt. It is important to note that you must let the base settle before you install other layers. If you rush to put on the asphalt, it can lead to an uneven surface over time.
Laying the Binder
Once your sub-base is completed, you can start laying the binder layer of your asphalt driveway. This layer is essentially the glue that holds your driveway together and is made from oil and another aggregate.
Installing the binder layer will increase the strength of your asphalt and will make sure it properly adheres to the layers beneath it!
Pouring the Asphalt
After you have all the base layers of your driveway complete, you will have a supportive surface that is ready for the top layer of asphalt. Asphalt is made from an aggregate that includes sand, oil, crushed stone, and more.
You may need a few extra hands while you pour the asphalt. You can have one person spreading the asphalt and another person levelling it.
Smoothing
The last step of installing your own asphalt driveway is smoothing. You need to roll over the newly installed pavement to make sure it is compacted and smoothed.
Using a roller will remove any small bumps and will make your driveway much more functional and sustainable. Typically, you need to do this while the asphalt is still hot, right after you spread the asphalt.
Because of this, you will need an extra person to come behind those that are laying and levelling the asphalt.
Select the Right Contractor
Finally, if you want help during this entire process, you should hire a contractor to install your asphalt driveway for you. Hiring a professional contractor will give you much better results than a DIY driveway installation, as they have the experience necessary to install your driveway perfectly.
Still, it is important to realize that not every contractor offers the same quality.
You must carefully select the contractor that you want to work with. First, you must make sure that they specialize in the services you need. This will ensure that your driveway is installed correctly and that it will last for years to come.
You should also consider the reputation of your contractor before you hire them. Do they have great reviews from past customers? Have they done similar projects in the past?
Learning the answers to these questions will ensure that you get the highest quality services for your new asphalt driveway.
Your New Asphalt Driveway
Installing an asphalt driveway can take a lot of time and effort. While you can do it yourself by following each of these steps, you can make the process much more efficient by hiring a professional contractor to help!
AL Blair Construction can help! We offer services for site construction, equipment rentals, and crushed stone supply and can help you with each step of the asphalt driveway paving process.
Contact us today to learn more about our services or to get a free quote for your new asphalt driveway.