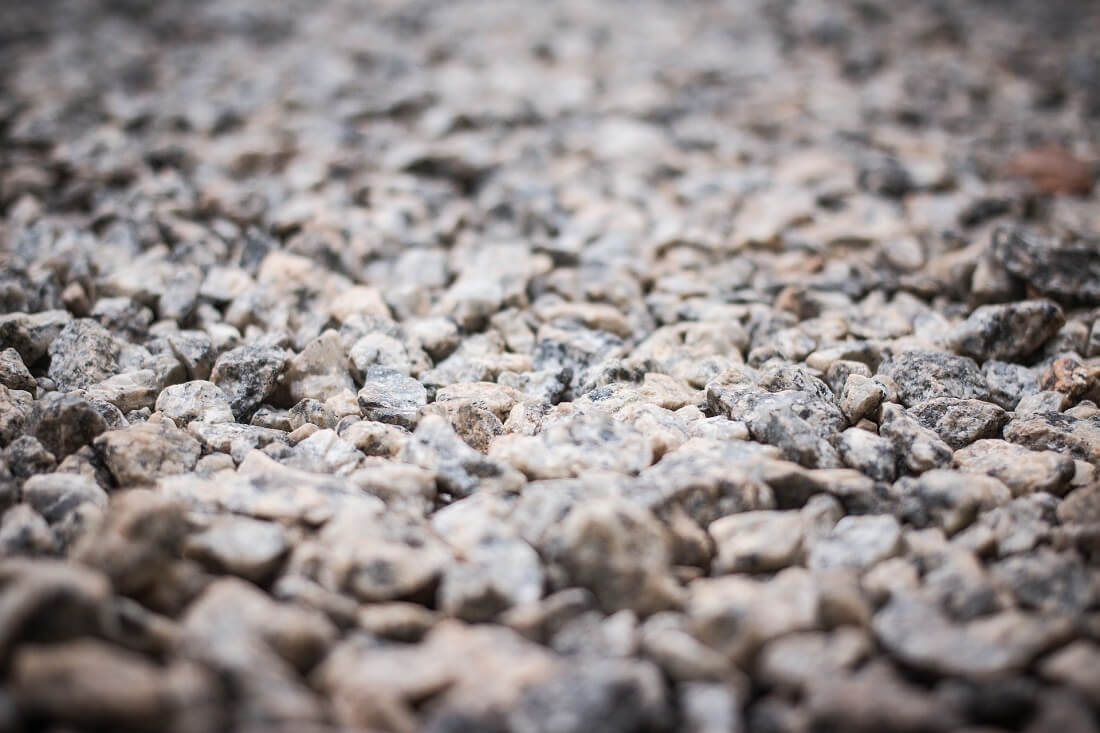 A Look at the Difference between these Two Types of Rock Crushers and Which Rocks Are Ideal for Each Process
Choosing the right equipment for the job can be a challenge. And depending on your project, the type of rock crusher you use may vary.
It's important to understand what your options are and what you need to use to make the most of your time, ensuring you're prioritizing safety and efficiency.
Rock crushers reduce the size of large rocks into smaller rocks, gravel, and stone dust. Crushers are often used to change the form or reduce the size of waste materials for easy disposal and recycling.
Not sure if you need an impact crusher or a large or small jaw crusher rental? To help you decide, here's a look at the differences between jaw and impact crushers, including their benefits, drawbacks, and types of jobs they're best for.
What Is A Jaw Crusher? And How Does A Jaw Crusher Work?
A jaw crusher is a type of primary crusher used in mines and ore processing plants. Jaw crushers are designed to crush the toughest materials through the use of compressive force (pressure).
The jaw crusher design includes a set of two vertical jaws—a fixed (stationary) jaw and a swing (reciprocating) jaw. The swing jaw moves back and forth by a cam or pitman mechanism acting like a nutcracker or a class II lever.
The gap or space (cavity) between the two jaws is called the crushing chamber. A flywheel moves a shaft to create an eccentric motion that closes the gap.
Jaw crushers are designed to be heavy duty, usually with a steel or cast iron outer frame. The jaws are usually made of cast steel and are fitted with replaceable liners made of manganese steel or Ni-hard—a nickel-chromium-alloyed cast iron.
There are different classifications of jaw crushers based on the swing jaw's pivot position. These classifications include:
The Blake crusher—the swing jaw is fixed at the upper position;
The Dodge crusher—the swing jaw is fixed at the lower position; and,
The Universal crusher—the swing jaw is fixed at an intermediate position.
Blake crushers come in two types—single toggle and double toggle jaw crushers. The difference between single toggle and double toggle jaw crushers are as follows:
Single toggle jaw crushers create an elliptical jaw motion by swinging forward and moving vertically. While this motion leads to a higher crushing capacity, it also leads to higher wear on the jaws. So single toggle crushers are better for crushing softer particles.
The swing jaws of double toggle jaw crushers have an oscillating motion caused by the vertical motion of the pitman. When the pitman moves up, the swing jaw closes, and when the pitman moves down, the swing jaw opens.
Double toggle jaw crushers are commonly used in mines due to their ability to crush tough and abrasive materials.
What Are the Pros & Cons of Jaw Crushers?
Pros
Highly efficient and convenient operation. Jaw crushers are the most efficient crushing machines since they can crush one to two tons per hours.
Easy maintenance. Jaw crushers come with simple parts that are easy to repair and replace.
Available in different sizes and capacities.
Cons
Can have a smaller capacity than other types of crushers. Jaw crushers can be limited when it comes to the size of the load due to the small jaw plate.
Poor particle shape. Jaw crushers cannot crush rocks into consistent shapes.
What Are Jaw Crushers Ideal For?
Jaw crushers are known for their ability to crush the toughest materials without concern about wear. They are ideal for daily operation and low-cost crushing.
Single toggle jaw crushers are ideal for crushing softer particles, while double toggle jaw crushers are better for crushing hard, abrasive rocks.
What Is an Impact Crusher?
An impact crusher machine uses impact force to crush materials in a crushing chamber instead of pressure. The materials remain in a cage that has openings of specific sizes to allow the materials of the desired size to escape. So once the rocks have been crushed to the desired size, they will exit the crusher.
Impact crushers have:
A durable, rigid rotor;
Over-sized bearings;
Hydraulic cylinders for continual crushing force;
A hydraulic mono-block feed plate; and,
A large feed opening.
There are two types of impact crushers—horizontal shaft impactor (HSI) and vertical shaft impactor (VSI).
An HSI crusher breaks rock using a hammer on the outer edge of a spinning rotor. HIS machines can be used in stationary, crawler-mounted, or trailer-mounted configurations. These are often used for crushing soft materials and recycling hard rock.
A VSI crusher uses a crushing chamber and a high-speed rotor with wear-resistant tips (either metal anvils or crushed rock) at the centre of the crushing chamber to throw the rock against.
These crushers use velocity instead of surface force to break rocks. The result of using velocity instead of pressure force is rock that is broken evenly. This type of force also allows for control over the final particle size.
Often, the final product of VSI crushers is of a consistent cubical shape that is required for highway asphalt applications.
The process used with VSI crushers also makes it possible to crush materials with higher abrasiveness than with HSI and other crushers.
What Are the Pros & Cons of Impact Crushers?
Pros
Easy hydraulic operation.
High efficiency.
Produce cubical and evenly-shaped particles.
Cons
Higher wear and maintenance costs when crushing hard and abrasive materials.
Excess fines production when crushing soft materials.
More dust produced during crushing.
What Are Impact Crushers Ideal For?
Impact crushers are ideal for crushing softer, non-abrasive materials such as limestone, coal, gypsum, weathered shales, and phosphate.
But HSI crushers are used for recycling hard rock and soft materials. And VSI crushers can handle hard, abrasive materials. VSI crushers are also ideal for creating custom finished products by allowing control over the shape and size of the final rocks and resulting in consistently-shaped aggregate.
The Takeaway
The type of rock crusher you choose will depend on:
Your project needs, budget, and location;
The type of material you want to crush—if crushing hard, abrasive rock, you might be better off with a jaw crusher; and,
The desired finished product—if you want evenly-shaped aggregate, opt for an impact crusher.
For help finding the right rock crusher for the job, or to have the pros take care of custom crushing for you, contact your local aggregate suppliers.