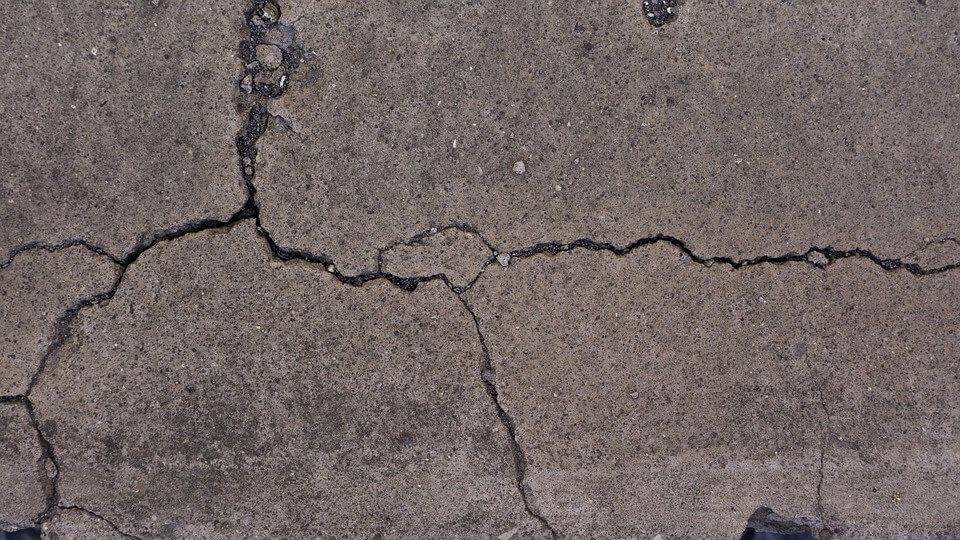 The Importance of Booking Spring Maintenance Services to Maintain Asphalt and Concrete Products
With warmer spring weather upon us right around the corner, parking lots and driveways will soon be visible once more. This also means it's mean time for some much-needed maintenance! The freeze-thaw cycle of the long winter months takes a toll on concrete products like driveways and parking lots. If you had existing issues before the snow fell, there's a good chance winter made them worse.
Thankfully, the spring thaw is a fantastic opportunity to make much-needed fixes to your concrete products. Now's the time to take a closer look at your driveway and parking lot!
Not sure where to start? We've got you covered.
Start With an Inspection
Remember, everything starts with an inspection. Assess the winter damage to your pavement. Walk around your driveway or parking lot, taking notes and making sketches of the damage locations.
You can repair minor damage on your own if you want to take the time. But for major issues, you should consider booking a pavement maintenance crew as soon as possible.
Here are a few things to keep an eye on:
Cracked Pavement
Cracks are a widespread problem in pavement and tend to get bigger over time. To prevent the damage from worsening, consider filling cracks with sealing material.
Fill smaller cracks with a hot-pour rubberized sealer. For cracks larger than 1 ½-inches wide, fill with a fine-grade hot mix asphalt instead.
For excessive or alligator cracking (a series of cracks that look like scales or alligator skin), removing and replacing the damaged pavement is a must. This type of damage is too severe for crack sealing to be effective. Remove pavement with isolated areas of cracking to a depth of 4 to 6 inches. Then install full-depth asphalt to strengthen the area.
Heaved Asphalt or Frost Heave
During the freeze-thaw cycle caused by fluctuating winter temperatures, ice lenses form in the soil underneath asphalt. Ice lenses are bodies of ice that form when moisture spreads within soil or rock and builds up in an area.
As ice lenses grow underneath, they eventually push up the surface of the asphalt, resulting in heaved asphalt. As the ground thaws in spring, heaved asphalt should settle back into place. But if it doesn't return to its level surface, you will need cut out the heaved area and patch it with asphalt patch.
Pavement Settlement
If you notice uneven pavement surface areas, you likely have localized pavement settlement. This is caused by poor compaction during the pavement installation, and/or water washing out the underlying base of the pavement.
Repairing damage from a subsurface washout means the base and pavement area need reconstruction—digging, adding an aggregate base, and filling with asphalt.
But if the settling is only caused by poor compaction, then you can apply a thin surface patch to even out the surface levels. For the edges of this repair, consider using cold mill and overlay.
Raveling Asphalt
Winter tends to intensify this type of asphalt damage. Raveling asphalt occurs when the surface material breaks down over time, exposing and dislodging larger stones in the asphalt. As the pavement wears down, it develops a rough appearance.
If caught early enough, you can control the damage by applying a sand slurry seal to the surface. Or, you can use a small aggregate stone micro-surface.
Depending on the extent of the damage to your pavement, you may want to consider scheduling professional pavement maintenance and repairs instead of trying this work on your own. But if you do plan to book repairs, do so sooner than later so you can have your pavement repaired in a reasonable timeframe.
Booking Pavement Repairs in Spring
Due to Ottawa's long winters, we have a limited amount of ideal weather to repair pavement and concrete products. Our construction season typically starts in April and goes until November. While that may seem like enough time to get your repairs completed, the busy season books up fast.
The construction season is a busy time for maintenance crews, especially when they are working on carryover projects from last year. And if you own a parking lot, you will likely want to schedule maintenance on a weekend when parking traffic is low. But there are only so many weekends in a construction season. So aim to schedule your maintenance work soon to beat the warm weather rush. You can have your repairs completed during ideal weather, and before winter returns.
By taking care of your pavement damage in the spring, you can keep your driveway or parking lot looking great all summer long. This will boost your property's curb appeal and prevent safety hazards. Cracks, potholes, and uneven pavement can cause trips, falls, and injuries.
Along with protecting those walking on your pavement, you can protect your pavement from the damaging effects of winter. Taking care of problems now will make your pavement more durable and likely to withstand our long, harsh winter season.