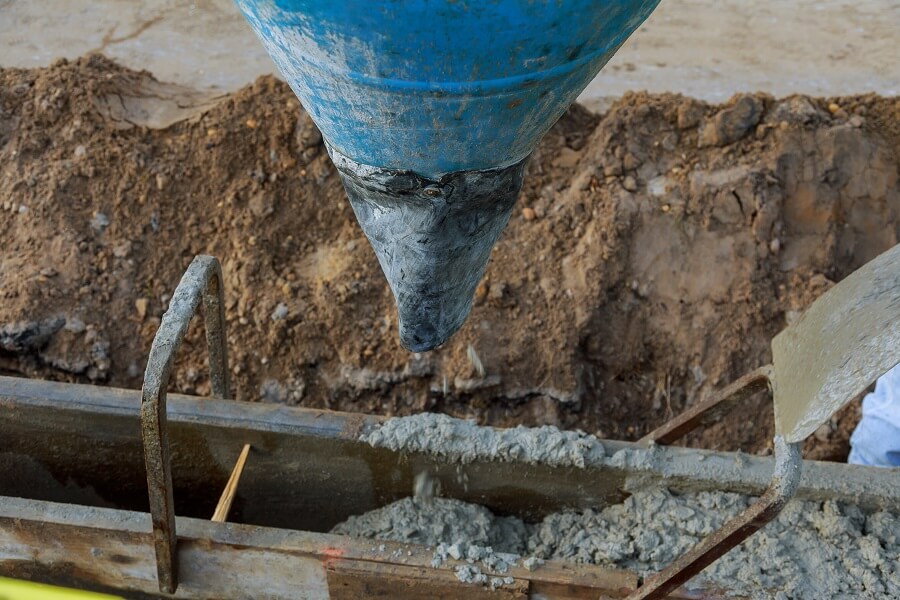 Five Good Reasons To Hire A Pro
Each year, 30 billion tonnes of concrete are used across the world in everything from homes and office buildings to bridges and roads. That makes concrete the most widely used construction material on the planet.
But what is it about concrete that makes it so popular, both among consumers and professional concrete services? For starters, concrete is incredibly versatile. It can be used in a wide variety of applications, and it can be customized to suit any need.
Additionally, concrete is durable and low maintenance, which makes it ideal for both commercial and residential projects. And when it comes to sustainability, concrete has a major advantage over other materials: it can be recycled and reused indefinitely.
Despite all of these advantages, however, concrete is not always easy to work with. That's why it's important to hire a concrete service if you're planning on using concrete for your next project. Read on for the five top benefits of hiring a competent concrete contractor.
1. Expertise and Knowledgeable of Any Concrete-Related Project
Concrete experts are knowledgeable of all the technicalities involved in the entire process from start to finish. They know about site preparation, concreting methods, tying reinforcement, choosing the right concrete mix and much more.
All these details are important to get right in order to achieve the perfect end result, whether you're laying a foundation or replacing a driveway.
But perhaps the chief benefit of experience is that safety is guaranteed. After all, concrete is a heavy material that can be dangerous to work with if you don't know what you're doing.
That's why hiring professional concrete companies is always a wise choice. Not only do professionals have the training and experience necessary to handle concrete efficiently, but they also have the right equipment to get the job done safely.
This means that you can rest assured knowing that your concrete project will be completed safely and effectively.
2. Saves Time and Money
Concrete work is often time-sensitive, and even a small delay can cause big problems. Professional concrete services have the equipment and workforce to get the job done quickly and efficiently. They also have the experience to troubleshoot any problems that might come up along the way.
In contrast, trying to do it yourself or hiring inexperienced workers can lead to costly delays and mistakes.
But that's not all. You also get to save money. Think about it, when you DIY your concrete project, you have to buy or rent all the equipment, which can be expensive. Not to mention, if you don't pour the concrete correctly, you could end up paying for costly repairs.
Professional companies know how to do the job right the first time. They can get the most out of their materials, and they have access to bulk discounts that you won't find anywhere else. The savings can add up quickly, making professional services a wise investment.
3. Guarantee Quality Concrete Services
Professional concrete service companies have the experience and expertise to provide a higher quality product than the average person. They know the perfect ratio of water to cement, coarse, and fine aggregates. They also know how to achieve the air pockets necessary for a strong foundation or driveway.
Placement is critical, and they have heavy-duty equipment to do it efficiently and correctly. The machines used by a concrete company also help ensure an even layer of concrete.
Further, the teams are well-versed in different concrete finishing techniques. You're guaranteed to get smooth, level concrete that will last for many years with professional services.
Additionally, professional companies stand behind their work. If there are any problems with the job, they will come back and fix them at no extra cost to you.
4. Precise Calculations
Professional concrete services can provide you with accurate calculations for your project. This is crucial because it ensures that you don't end up with too much or too little concrete.
If you have too little concrete, your project will be at risk of cracking and crumbling. On the other hand, if you have too much concrete, you'll end up wasting money on materials that you don't need.
Accurate calculations can also help to prevent delays, as there will be no need to make last-minute trips to the store for additional concrete. In short, professional concrete services can save you time, money, and hassle by ensuring that your project is properly planned from the start.
5. Great for Hard-To-Reach Places
Imagine trying to lay concrete in a tight space, like a small bathroom. Not only is it difficult to manoeuvre the heavy tools and materials, but it's also easy to make mistakes that can be costly to fix.
That's why it's often best to leave concrete work to the professionals. They have the experience and expertise to get the job done right, even in challenging spaces.
The ability to work in hard-to-reach areas also comes in handy after the actual construction service. You'll need to get the debris cleaned, and a professional concrete cleaning service can help you out.
Thus, if you're facing a concrete project in a difficult-to-reach place, you'll save yourself time, money, and frustration in the long by calling in the professionals.
Reap the Great Benefits of Using Professional Concrete Services
It is evident that there are plenty of benefits that come along with hiring professional concrete services. From saving you time and money to ensuring the quality of the work, professional concrete services are definitely worth the investment. So, if you have a concrete-related project that needs to be done, be sure to hire a professional.
Are you on the market for reliable concrete services in your region? Get in touch with us today and learn how we can help.