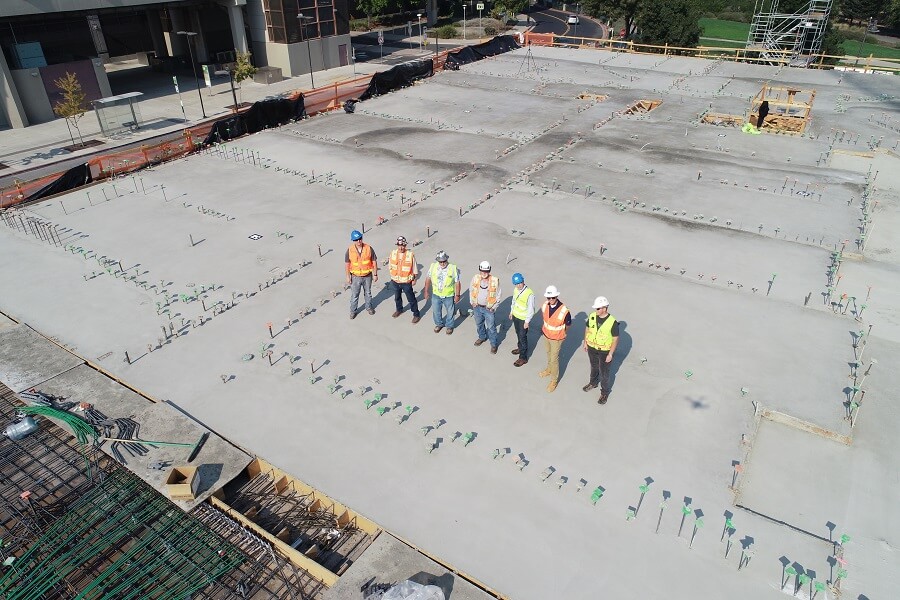 Tips for Building a Solid Foundation from The Ground Up
The foundation of any great home or building starts with, well, a solid foundation. In this article, we will focus on the topic of foundations, the most common types of foundations along with their respective pros and cons.
There is a long list of factors which must be considered when designing a foundation, along with the legal requirements outlined by the various building codes in Canada. In this article, we focus on Ontario's building code, and provide a guide to understanding the different aspects of building a foundation.
Types of Foundations – The Pros and Cons
There are multiple types of foundation options to choose from. Both price and function are important to consider, along with the space needed below your main floor. Other important factors include the type of soil on the land you are building on, drainage, elevation and your local building codes.
Below, we list some important options to consider, based on your needs, prior to choosing plans and colours.
Crawl Space
A crawl space is a foundation that is similar to a basement, however, the home is off the ground level by approximately 4 feet. Short walls extend out of the ground from the footings around the perimeter of the foundation supporting the home.
Basement
Basements are one of the most commonly used options for foundations due to their added functionality and the value they add to a home or building. Basements typically mirror the size of the footprint of the home or building.
It is possible to have a full foundation under a portion of the structure and a slab under other parts, such as a garage. Floors of basements usually consist of slab and the floor support system. They add to your home's total living area and can be used for storage.
Slab-On-Grade
Slab foundations are constructed of concrete that is, on average, 6 to 8 inches thick. The home or building then rests on the slab itself. These foundations are used most often in areas where there is a high clay content in the soil or inadequate drainage, which can cause settling problems.
Pier Type
Pier foundations are built from a collection of large cylindrical columns which support the structure and transfer large loads to a firm strata. These foundations stand several feet above ground. They are also known as "post foundations." Pier foundations are ideal for areas that are prone to flooding, are generally less expensive and have a wide range of variety when it comes to design.
Things to Consider When Building a Foundation
There are several factors that impact the selection of foundation for structures, so it is essential to consider some of the items mentioned below before selecting the right foundation for your home or building. Listed below are some of the most important factors to take into consideration.
Drainage
Foundation damage can occur as a result of nature's uncontrollable effect on concrete. Changes in temperature, gravity, expansion, and contraction can all cause structures to shift, which can lead to cracking. It is imperative that your structure has proper drainage to avoid this potentially monumental problem.
Thickness
The thickness of your foundation is dependent on your local building codes; however, typically, it averages between 8-10 inches. Check the building codes in your area to ensure that you are meeting the required thickness.
Type of Soil
Soil investigation should be completed prior to planning, as there are many factors that can impact the type of foundation that is chosen. Soil impacts settlement and depending on the type of soil you are working with, settlement can happen either very quickly, or take years to occur.
Investigations should factor in the following:
The nature and thickness of the ground and topsoil above the sub-soil
The nature, thickness and stratum depth of sub-soil
Groundwater levels and chemicals in the ground
Allowable bearing pressure
Existing structures or hazards in the ground
Keep It Simple
With the proper planning, research, and expert advice and knowledge from professionals, the process for building a foundation does not have to be overly complex and should in fact be kept simple. There are many factors to consider, however, taking the time needed to plan properly will ensure that you are on solid ground from the get-go.
Ontario Building Code Requirements
There are numerous requirements when it comes to building code laws in Ontario and following the code is of the utmost importance to ensure that you are safe and compliant. Your construction professionals can guide, assist, and educate you on all that is required. The Ontario Building Code for foundations is comprehensive, detailed, and layered, requiring specific depths and ratios for footings, columns, foundation walls, grade beams, slabs, and flooring, amongst many others.
Planning and Preparation Are the Key Components
Missed details in planning and preparation can lead to monumental problems with your foundation. Therefore, it is imperative to follow Canadian building codes and provincial laws and work with your contractor to ensure that plans are solid and that all factors have been considered.
When done properly and according to your needs and circumstances, proper planning can save you thousands of dollars and headaches in the future.