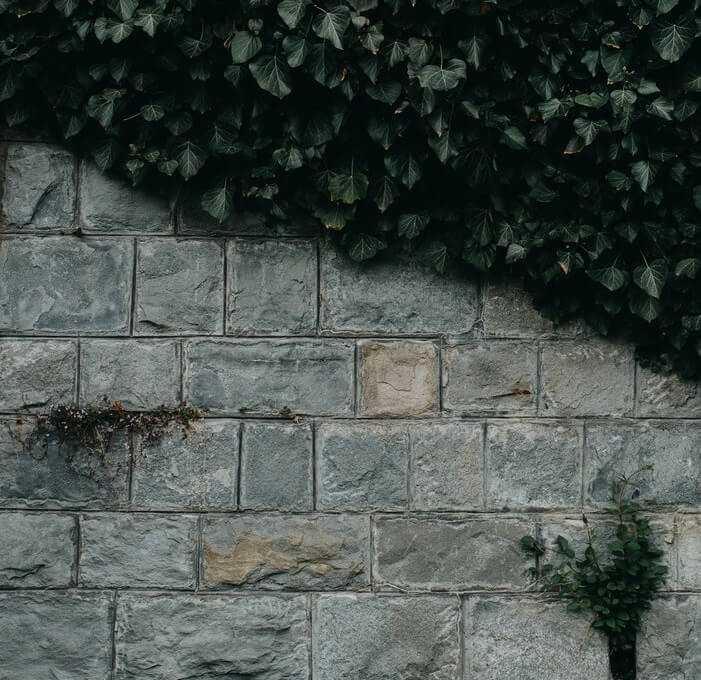 A Look at the Magnificent Armour Stone from Your Local Stone Quarries
As far as hardscape accents go, armour stone is an excellent choice. It's natural, elegant, and durable, making it the ideal decorative material for your garden or entryway, retaining walls, steps, driveways, and pools.
So if you're in the market to spruce up your home with an exquisite hardscaping material, look no further than your local stone quarries. Locally-sourced armour stone can give your property that boost of luxury you've been searching for.
What Is Armour Stone?
Armour stone is a large, thick, and heavy rock that is sourced from stone quarries. Originally, it was used for lining seawalls and riverbeds due to its resistance to cracking, wear, and erosion. When lining seawalls, this stone acts as an armour for the shore by protecting it from moving water—hence its name.
Nowadays, landscape designers use armour stone as a hardscaping material due to its durability, low maintenance, and natural beauty.
Characteristics: Weight, Sizes, Shapes, & Colours
Armour stone comes in a variety of shapes, sizes, and colours to suit your hardscape design needs. Armour stone can range in size from cuboid wall stones to stone slabs that weigh up to four tonnes (approximately 8,818.49 pounds!).
There are various shapes and sizes of armour stone available, depending on your project needs. These include:
Landscape stone—of assorted sizes;
Semi-shaped armour stone—under 18 to 40 inches;
Shaped armour stone—under 18 to 40 inches;
Rip-rap—12 to 24 inches; and
Gabion stone—4 to 6 inches.
While armour stone is typically limestone grey, it can come with brownish hues and in the following colours: Charcoal, chestnut, chocolate, light grey, rich brown, beige, buff
Uses for Armour Stone
Boundary walls
Cottage shoreline
Culvert retaining
Entrance pillars
Gateways
Water features
Pool borders
Garden accents
Rock gardens
Steps
Paving stones
Flagstones
Driveway, garden, and pool edging
Focal Points
In its simplest use, armour stone can act as a centrepiece in a front or back yard. Set it in place and create a border with a garden or mulch. These simple focal points in a landscape can instantly enhance your home's curb appeal.
Retaining Walls
Armour stone is also an excellent material for building poolside or garden retaining walls. When installed properly, the large size of these stones allows you to build a retaining wall without the need for mortar, creating a rustic look—although you may wish to use mortar for a solid look. All you need is the right backfill, a built lip, and an angle of incline to keep the wall in place.
How To Build An Armour Stone Retaining Wall
Since armour stone rocks tend to weigh between 400 and 700 pounds, depending on the type you need, you are better off having these stones delivered to your home from a local stone supplier.
The sheer size and weight of the average armour stone make manual labour quite difficult. So you'll be grateful to have a professional with heavy machinery to move your stone to your desired location. And if this is your first time building an armour stone retaining wall, you'll benefit from the help of a contractor throughout the project as well.
Follow these steps to build an armour stone wall:
Determine the height of the wall and calculate the size and number of stones you'll need. A general rule of thumb to calculate the amount you'll need in tonnes is:
Multiply the desired wall height by the length of the wall, multiply by 2.5, multiply by 170, and then divide by 2000.
Keep in mind that this is a general guideline, and a professional contractor will be better able to assist you in determining the correct amount you'll need.
You will also need ½-inch gravel and landscaping fabric.
Dig a trench that is twice the width of the wall and deep enough for a proper foundation.
Lay down the landscaping fabric to keep plants and weeds from growing under the wall and pushing out the wall.
Lay a gravel base that is at least 2 inches deep and well compacted. The exact depth of the gravel base you need will depend on the height of the wall.
Stack the armour stone, one on top of the other, with each stone slightly behind the other to build a lip that will lock them together.
Benefits
Adding armour stone hardscaping to your property will instantly boost your home's curb appeal. Its natural beauty adds interest and sophistication for a luxury backyard oasis. And its durability makes armour stone a low-maintenance material that can withstand the elements without wearing, cracking, or eroding, so you can enjoy your beautiful installation for many years to come.
If you're interested in building a retaining wall or improving your home's hardscape design, consider using armour stone from local stone quarries. Armour stone is a quality hardscaping material that, when installed properly (and safely—don't be a hero and try to carry this stone manually), can transform your property with its natural beauty.