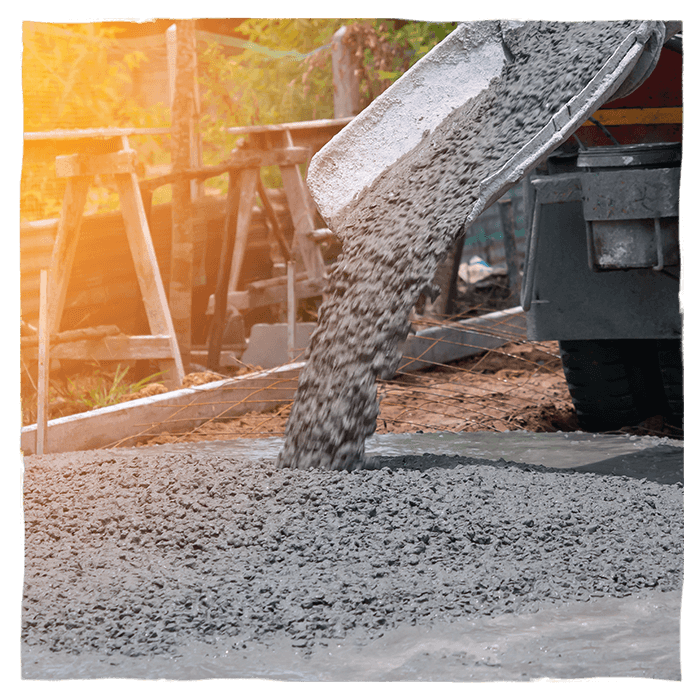 When it comes to the most mined mineral in the world, sand is on top of the list.
We use around 40 to 50 billion tons of aggregate sand in the construction industry around the world. This makes it one of the most essential construction materials in the world. However, there are a few other construction and production aggregates that you should know about.
These aggregates are incredibly important during the construction process. Whether you're paving roads or building a home, you're going to need construction aggregates. Aggregates come in a variety of shapes and sizes, all designed to help improve the overall strength of your build.
Interested in learning more about aggregates and what to use aggregates for? Here's everything you need to know.
What Are Construction and Production Aggregates?
Construction aggregates are essential building materials. These construction products date back thousands of years and are designed to help add strength to whatever you're building. In simple terms, aggregates are small particles of raw materials that are used to mix with other ingredients.
This includes raw materials such as sand, gravel, and stones. While these loose materials are not stable by themselves, they are mixed with concrete and other building materials to add support and strength to the end product.
Why Are Aggregates Important?
Aggregates are used to help add mechanical strength to concrete. This is because aggregates are used to add volume and stability to the concrete itself. These materials are natural and water resistant, making them great against erosion over time.
In this way, using aggregates can help add strength and durability to your entire construction.
How To Use Aggregate In Construction
Aggregates are incredibly versatile materials. In the construction industry, they mix with concrete to add volume and strength to the mix. This way, your concrete will be stronger and more durable in the long term.
Different Types Of Aggregate Materials
When it comes to aggregate materials, there are a few popular options available. Each one comes with its own unique pros and cons. Here's a quick look at the most popular options in the construction industry.
Sand
As mentioned above, sand is the most popular aggregate that's used for construction around the world. Sand is basically tiny loose stones that are granular in nature. While many people may not know this, sand is actually mined and transported around the world for construction.
Sand is a key component in cement concrete. This aggregate mixes with cement and adds both volume and stability to the mixture. Sand is also used in asphalt concrete, road foundations, and many other construction projects.
Gravel
Gravel is another popular aggregate that's used in the construction industry. In simple terms, gravel is small, loose rock fragments that are significantly larger than sand. Gravel is typically produced by crushing larger rocks into these loose fragments.
Gravel is commonly mixed with concrete to add volume and strength to the overall mixture. The larger rock pieces help make the concrete tough while also improving its overall durability. In this way, the concrete has a better chance of lasting decades.
Aggregate Stone
Stone aggregates are similar to gravel but are produced by mining rock deposits. These rocks are then crushed down to size, making them incredibly versatile within the construction industry. Limestone is the most popular stone used for these aggregates, making them perfect to mix into concrete for added strength.
Septic Stone
Septic stone is a brilliant aggregate for wet areas. This is because the stone is smooth to the touch and is great for drainage. This means that the stone itself won't break down even if it's exposed to rain and water for long periods of time.
This characteristic makes it the perfect aggregate for concrete sidewalks, driveways, and even for landscaping around your back yard. This stone can help add strength and durability to concrete, regardless of the weather conditions.
Gabion Stone
Gabion stone is a type of aggregate that's much larger than other types of aggregates on this list. This is because the crushed stone is usually sourced from quarries and is held in a mesh or woven-wire cage. Unlike other aggregates that are mixed with materials, this type is used directly to build pillars, ponds, and even walls.
The baskets are usually filled with smaller aggregates like sand. The mesh basket holds everything together, making it incredibly stable. While it does add strength, many people use gabion stone for its aesthetic appeal.
Concrete Stone
Concrete stones are simply crushed pieces of concrete. These stones are then added back into the concrete mix to add depth, stability, and durability to the new mix.
Concrete stones are one of the most affordable options as they can come from the extra concrete that you don't need. In this way, the waste from one project can become building materials for the next.
Find Quality Aggregates For Your Construction Projects
When it comes to your construction project, you want to ensure that you're using the best materials for the job. While many may jump straight to the furnishings, it's important to ensure that you have the basics done right. This is why it's so important to invest in quality construction and production aggregates for the job.
This way, you can rest easy knowing that your construction project is built to stand the test of time. If you're interested in learning more about aggregates or have a few questions before you place your order, contact us today.