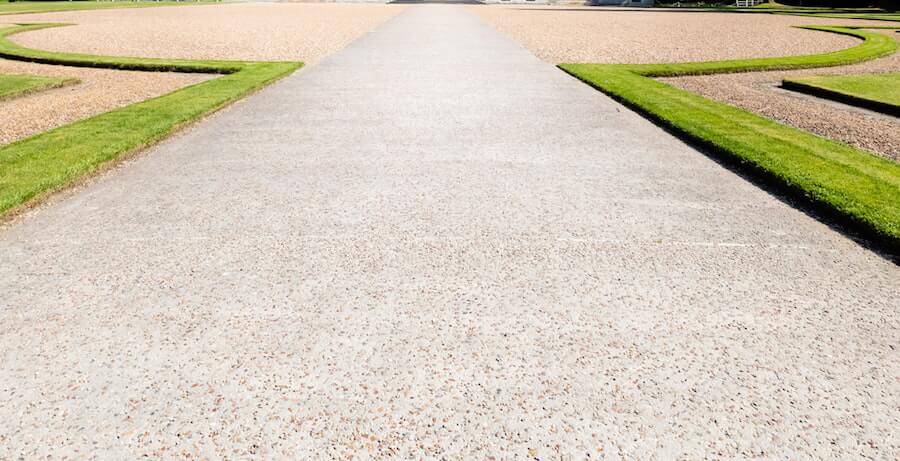 Considering Your Choices for Gravel Driveways
A home doesn't feel quite like a home without a driveway.
Whether your property is a home, a commercial building, or anything beyond, you may be interested in installing a driveway for oncoming vehicles.
Gravel is one of the most popular materials that driveway builders choose to use for their projects – and it's not hard to see why. This material is strong, forms reliable layers, and costs less than other materials.
Why should you consider gravel – and what kind will work best for you? Learn the answers to those questions and more in our gravel driveway guide below.
Gravel and Driveways
When creating a driveway, you have plenty of choices to make. One of these choices is which material you'll use for your driveway.
Typically, those making a driveway will choose one of four options: asphalt, concrete, pavers, or gravel.
Got gravel on your mind? Learn about the pros and cons to see if this option is right for you.
Pros of Using Gravel
One of the major draws of gravel is its price point. Out of all the options, gravel tends to cost the least. Both the installation process and the maintenance process are fairly easy and straightforward. Additionally, water can drain easily into the gravel without damaging it or compromising its structure.
Cons of Using Gravel
Out of all the options, gravel requires the most maintenance. You'll need to add more gravel every few years. Additionally, dealing with ice or snow buildup can be a challenge for gravel driveways. You may also prefer a driveway type with more customization options or a better-looking appearance.
Best Types of Gravel for Driveways
River Rock
Perfect for gravel driveways, river rock is typically smooth and oval-shaped and comes in a wide variety of colours and sizes.
Dense Grade
Also called quarry stone, dense grade rocks are small and usually made from crushed limestone. These are used to give gravel its strength.
Pea Gravel
As the name suggests, pea gravel consists of pea-sized stones that come in many shapes and colours. Pea gravel spreads easily and is perfectly shaped for handling weight from vehicles.
Jersey Shore Gravel
Not to be confused with a certain reality television program, jersey shore gravel is similar to pea gravel but feels more like sand, and comes in yellow, white, and bronze.
Understanding the Layers of Gravel Driveways
To build a gravel driveway, you can't simply place down all the gravel and say you're finished. The process involves placing down multiple layers in a strategic way. Specifically, there are three layers – bottom, middle and top.
Bottom Layer
The bottom layer needs to be sturdy enough to support the layers that follow. Ideally, you should use subgrade materials for this layer. Six-inch crushed rock is usually recommended. This layer should be between 4 and 6 inches deep.
Middle Layer
The middle layer needs to offer strong support between the two layers that encompass it. Usually, subgrade materials – or stones that are 2 or 3 inches thick – will do the trick. This layer should be at least 4 inches deep.
Top Layer
This is the surface layer, so it must be succinct and smooth, without sinking inwards upon impact. Two-inch stones or pea gravel are usually recommended for this layer. It should be as thick as the layers below it.
Tips for Laying Gravel in Your Driveway
Consult With Professionals
Driveway projects are complicated. With so many different materials, tools, and measurements, there are plenty of things to keep track of – and plenty of mistakes you'll want to avoid.
Consider using the services of a paving professional. Trained experts know exactly how to give your driveway the support it needs in a quick, safe, and effective way.
Prep the Area
In order to install your driveway correctly, you'll need to follow a preparation path carefully. Specifically, this is what you'll need to do in advance of your installation:
First, you'll need to clear a path for your driveway, ensuring you know exactly how big you want it to be

Next, you'll need to remove any grass or topsoil from the area

Third, you'll need to crunch some numbers. Determine how thick you want each layer to be, and determine how much of your material you'll use for each layer.
Consider Driveway Borders/Edging
You don't necessarily have to have a border or set of edges around your driveway – but it will look nicer and more polished. Plus, this addition allows you to more easily separate your driveway from projects on your lawn should you launch them in the future.
Conclusion
Ultimately, you can't go wrong with a gravel driveway. These are inexpensive and easy to install, and they offer the reliable support you're looking for.
To answer any of your questions about gravel driveways or similar projects, contact AL Blair today.