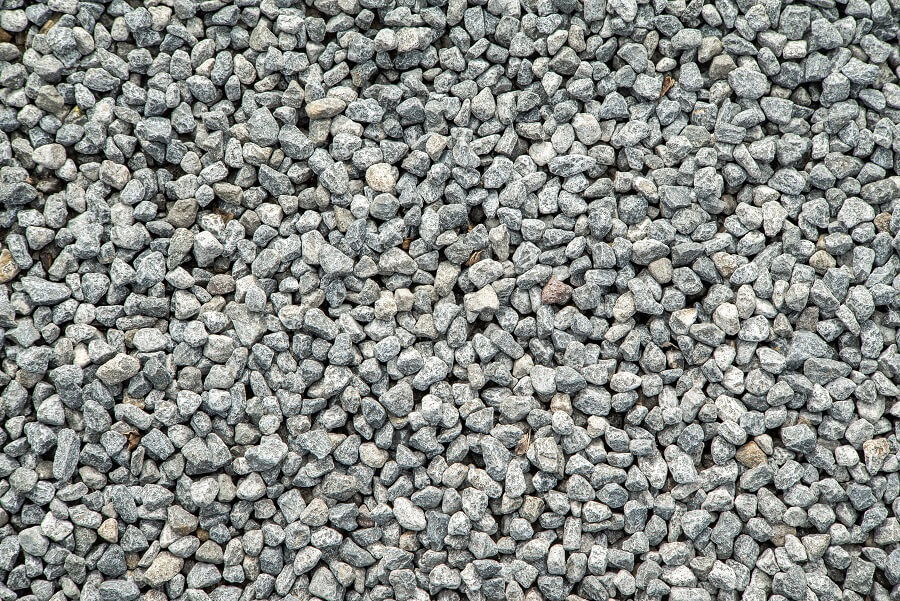 Confused By How Crushed Stone Is Graded? Read This Guide
Crushed stone is a popular material among construction professionals. It is used for plenty of different construction projects, and it is favoured for its versatility and accessibility.
However, you can't simply pick any type of crushed stone and expect it to serve your construction project. Crushed stone uses a numbered grading system that measures the size of its particles. It's important to keep this system in mind when you begin a project.
We've answered the top questions about crushed stone below, including:
● What materials are usually found in crushed stone?
● How is crushed stone graded?
● What kind of crushed stone will work for my project?
What is Crushed Stone?
As the name suggests, crushed stone is a construction material made from rocks that were broken into smaller pieces. It is most often used as an aggregate in construction projects. The stones in their original size would not work for these projects, but upon being crushed, they are perfect for mixing or packing.
How Crushed Stone is Made
Though natural forces can wear down rocks and stones, the crushed stone you see on shelves is usually manufactured. Specifically, it is collected and placed in a crusher.
What Stones Are Usually Found in Crushed Stone?
There are hundreds of types of rocks throughout the world, so it's no surprise that there are plenty of ways to form a blend of crushed stone. The most popular stones used in these construction-ready blends are listed below.
Limestone
Limestone is, by far, the most commonly used rock in crushed stone. It's a popular choice because it is easy to find, it breaks without much effort, and it is suitable for plenty of uses – the most notable one being as an aggregate in cement.
Granite
This igneous rock is also a fairly popular choice for construction projects because it is durable. This coarse rock comes from magma, and is often found in the earth's crust.
Dolomite
Dolomite is popular because it is similar to limestone. In fact, the similarities are so strong that dolomite used to be called "magnesian limestone." This material is a little tougher, making it harder to break, but it still usually gets the job done.
Other Rocks You Might Find In Crushed Stone
● Slate
● Basalt
● Sandstone
● Quartzite
● Gneiss
How Crushed Stone is Graded
You may notice that crushed stone is usually identified by a number – for example, "crushed stone #1" or "crushed stone #57." These numbers indicate how the crushed stone is graded.
The grading system technically doesn't depend on what type of stone is used. Instead, grading determines how big the remaining particles are. It's worth noting that smaller numbers indicate larger rocks, so crushed stone that is graded as #1 has the largest rock pieces.
Grades You're Likely to See
Crushed Stone #1
Particles are up to 4 inches wide. Due to the large size of these stones, builders who live in areas that are near water and at risk for erosion favour this type of crushed stone.
Crushed Stone #3
Particles are between a half-inch to 2 inches wide. This type of crushed stone is popular in larger construction projects, like driveways, roads, and railroad tracks, though some home projects use it too.
Crushed Stone #5
Particles are fine, though they can reach up to an inch wide. As with crushed stone #3, this type is used for larger construction projects like driveways and roads. This is also a popular aggregate for decorative projects.
Crushed Stone #8
Particles are from three-eighths of an inch to a half-inch wide. Also known as washed stone, this is often used in asphalt and placed on sidewalks and around trees.
Crushed Stone #10
This particular type of crushed stone is also called stone dust. It's an extremely popular option as a final layer for patios and similar projects, because it is reliable and sturdy.
Crushed Stone #57
Particles are about three-quarters of an inch wide. This fine stone makes a great aggregate for driveways and landscaping projects.
Crushed Stone #67
Particles are smaller than three-quarters of an inch wide. It is particularly fine, and most often used for filling and final layers.
Crushed stone has plenty of uses and gives you a lot of options. If you're not sure what material is right for your construction or landscaping project, speak to a construction professional. At A.L. Blair, we can help you through certain steps of your project, from planning and picking out materials to adding the finishing touches.