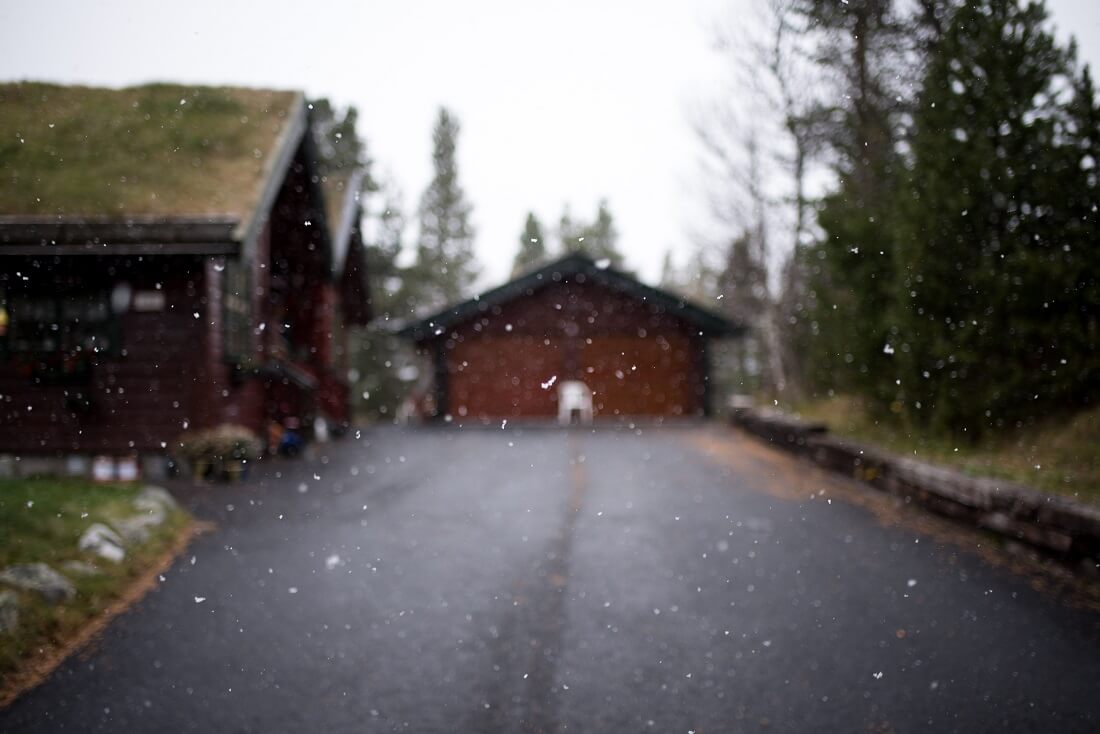 Protect your Investment – Do it Right the First Time
A lot of work goes into installing a new gravel driveway. It is far more complex than rolling up with a large truck and spreading gravel onto the surface.
There are multiple layers which make up a gravel driveway.  Subgrade makes up the bottom layer. A sub-base layer would then follow — next, the base of your driveway. The base layer ensures a solid and compact surface, setting you up for success when applying the final layer.
The final layer is the ultimate finishing touch. This is where you want to select gravel for its functional benefits, along with its aesthetic beauty.
Proper Planning
Planning and design are important steps which many do not spend enough time on. It is easy to get caught up in the excitement of constructing a new driveway, but setting expectations and planning accordingly is a key part of the process.
Sufficient Drainage
Improper drainage can cause flooding, pooling and wash gravel away from a driveway that has not been constructed to allow for ample drainage. The driveway can develop large potholes, which require additional investment and time. Often after rain, with inadequate drainage, a fresh layer of gravel is required. This can be costly. Ensure that your investment is protected by making healthy drainage a part of your design and construction plan.
The Importance of Edging
Edging is an important piece to consider in the construction of your driveway. It keeps gravel contained where you want it to remain, along with providing additional curb appeal and style. When gravel moves from your driveway into your yard, it can cause serious injury. For example, stones can get caught in the blades of lawnmowers and be catapulted into the air, potentially harming both people and cars.
Ensure that edging is not overlooked when planning your driveway.
Take Action Against Weeds
Imagine investing so much time, money and effort into a gravel driveway, only to have it become overrun with weeds.
Weeds can weaken the integrity of your surface, along with creating hazards.
When excavating, ensure that weed roots are removed. It is also recommended that you apply a textile fabric specifically used to help prevent weed growth.
Important Tips for Installing a Gravel Driveway
Consider All of Your Options for Gravel
Now that you understand the various layers required to construct your gravel driveway, it is time to select gravel that is suited to both your style and functional requirements.
Crushed Stone
This stone is the most common. You are likely familiar with its appearance. Crushed stone has been sourced from limestone, dolomite, trap rock, scoria, sandstone or granite. 3/4 " stone allows for safe driving over the surface, is sturdy enough that it will remain in place and is comfortable to walk over.
Washed Clean Stone
This stone is very similar to standard crushed stone. The difference between the two, however, is that it has been washed and cleaned. This prevents stone, dust and debris, which may have come with the crushed stone in its original form. It is ideal for drainage, driving and walking.
Pea Gravel
The popularity of this stone has skyrocketed over the years. Pea gravel is a great option for those who like a smooth and rounded surface. In addition to being a much softer stone, they are aesthetically pleasing to many, offering an almost shiny quality. These stones are easy to work with and maintain.
Quarry Process
This stone is a solid option for surfacing a crushed stone driveway. Crushed stone, blended with stone dust, helps maintain a compact surface and offers a unique look. This stone is a great option for those who wish to have very little maintenance.
Plan for Additional Crushed Stone
Maintenance is an important part of ensuring your driveway lasts a lifetime.  Plan for deposits of additional crushed stone every couple of years to ensure that your investment continues to offer all of the benefits and that your grading remains intact.
Gravel vs. Concrete – Which is Best?
Gravel is not only an excellent choice for budget-conscious home or business owners, but it is easy to maintain. It is becoming an increasingly popular choice to add a rustic charm to many homes and can enhance the natural beauty of homes. Gravel does require some maintenance when it comes to weed removal and extra care when shovelling during the winter months. If maintained properly, your gravel driveway should last you a lifetime.
Concrete is a good choice for those who would like a much cleaner look. It is a smoother surface to drive on and easier to maintain in snowy climates when shovelling. Concrete requires more maintenance due to possible cracking and wear over time, along with regular sealing. Concrete can be costly, averaging approximately double the cost of gravel. With proper care, concrete can last 30 years or longer.
Invest, Plan, Enjoy
Installing a gravel driveway is an excellent choice. It does require a lot of planning, but with the team of professionals at A.L. Blair guiding you every step of the way, you will have made a sound investment that will boost curb appeal, provide you and increase the value of your home.