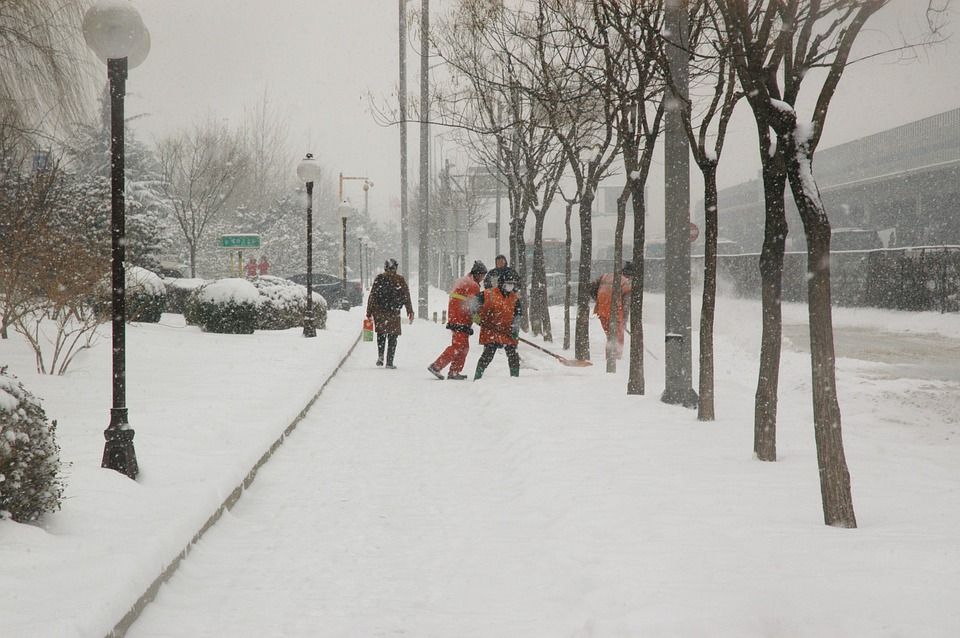 Stay Warm This Winter by Layering Up When Working Outside
For both outdoor enthusiasts and those who work outdoors, dressing appropriately in the winter is important for a positive experience and to avoid the harmful effects of the cold, such as frostbite and hypothermia. Aside from construction supplies, workers should also account for their comfort when working outside in the cold.
The following tips will keep you warm and dry while enjoying the great Canadian winter outdoors:
Choose Fabrics Wisely
Dress in fabrics that will retain warmth even if they are wet, such as: wool, polyester fleece, and polypropylene. Cotton and goose down should be avoided when working or being active in the cold. Cotton, especially in the layer closest to your skin—such as with socks, underwear, and shirts—will remove heat from your body when wet. Goose down also insulates poorly when wet.
Follow a Layering System
Dress in loose-fitting layers. Layer up if your activity level is low, and layer down if your activity level is high. Too many layers will make you overheat, sweat too much, dampen your clothes, and dehydrate. Clothes that are too damp from sweat will make you cold when your activity level slows down.
By layering your clothes properly, you can avoid the cold even while you work and sweat. The following are the recommended layers to use in order of how to wear them:
The Wicking Layer—the layer closest to your skin. This layer of clothing should remove the sweat from your body and transfer it to the following layer. The best fabrics for this layer are synthetic or polypropylene socks, shirts, and long johns.
The Light Insulating Layer—a thin wool sweater or a light fleece.
The Heavy Insulating Layer—a heavier wool sweater or fleece.
The Waterproof-Windproof Layer—a waterproof/windproof jacket to protect the other layers and your body from the cold winter elements, such as freezing rain, snow, and high winds.
Additional Cold Weather Necessities
Considering picking up these extras and accessories to bundle up when it's really cold out:
Socks—polypropylene socks for the wicking layer and wool socks on top for insulation.
Boots—for well-insulated boots, one wicking layer of socks may be enough, but carry an extra pair with you. Avoid tight boots that will cut your circulation and cause your feet to get cold. For hiking boots, consider wearing gaiters on top of your pants and boots to prevent snow from getting in.
Mitts and Gloves—wear thin gloves inside mitts for extra insulation and function. Some work may require you to use your fingers, so this will allow you to remove the mitt layer and still keep your fingers warm.
The Reliable Winter Toque—for anyone braving the outdoors during Canadian winters, a toque is a must to keep your head warm and prevent body heat from escaping. If it's especially cold outside, balaclavas should be worn under toques to prevent frostbite on your face.
Whether you're hiking, snowshoeing, or working with construction supplies, stay warm and dry this winter.