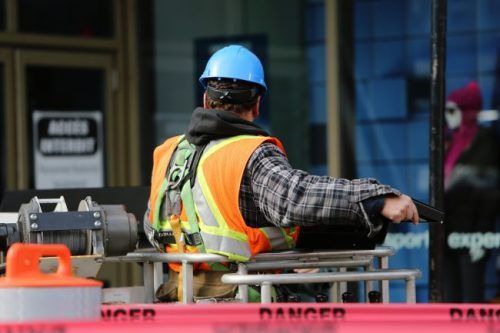 When It Comes to Construction Supplies, Safety Is Always First to Ensure a Safe and Efficient Work Environment
Safety construction supplies and knowledge are absolutely necessary on the job site. Responsible construction companies and workers know that an accident on the job can cost the project a significant amount of time and money, and can even cost a worker their life. A responsible construction company will make sure that all workers are well-informed of safety protocols and use proper safety supplies for construction. Safety programs and protocols will also prevent employers from the high costs of insurance, employee replacement, damaged products, and safety citations.
Before any project starts, construction companies must go over safety protocols and ensure the following safety supplies are being used.
Emergency Safety
First Aid kits are the obvious safety supply for any workplace. Work sites should also have at least one worker with First Aid training. Eyewash stations and shower units are essential for cleaning off any hazardous materials. Evacuation maps must be posted clearly around the job site and fire extinguishers should be easily accessible with clear signage. A BBP (bloodborne pathogens) Kit should also be accessible, and companies should have at least one worker with BBP training.
Worker Safety
Worker safety is of utmost importance on a job site. Workers must be required to wear the following safety supplies to enter a construction site:
Hard hats,
Glasses,
Safety boots (i.e. steel-toed boots),
Work gloves, and
Bright, reflective vests.
Workplace Safety
A workplace safety program will ensure that all workers are well-informed and will take necessary safety precautions while working. Construction companies should always go over workplace safety techniques with workers prior to starting a construction project. Workplace safety training, such as WHMIS certification, is usually a requirement for worker eligibility. While First Aid training among at least one, but preferably a few workers are required.
Electrical Safety
For proper electrical safety, job sites must use ground-fault circuit interrupters (GFCI) with all portable electric tools and electrical equipment to protect workers from electrical shocks. Extension cords that are rated for extra-hard usage are also recommended.
Workers should immediately and properly label electrical panels upon installation. They should also protect light bulbs from breaking. This provides efficient lighting to read the labels on the electrical panels.
Ladder Safety
A ladder accident can be easily preventable with daily ladder inspections. Regular ladders and extension ladders must be at least three feet taller than the landing sites. For the highest places, commercial step stools should be used for higher access. Installing guardrails before using scaffolding is also a must.
Power Tool Safety
Workers should use guards on both stationary and portable grinders at all times. For stationary grinders, there needs to be a 1/8-inch or less wheel tool rest, and a ¼-inch or less wheel tongue guard. Workers must always wear safety glasses, face shields, and gloves when operating grinders. They should also be sure to use flash back arrestors on torch units. Compressed gas cylinders should also be stored in a clearly-labeled location.
Although there is a lot to consider with workplace safety, the training and safety supplies are necessary for a safe and efficient construction job. Responsible construction companies will always put the safety of their workers first with education and safety supplies for construction.