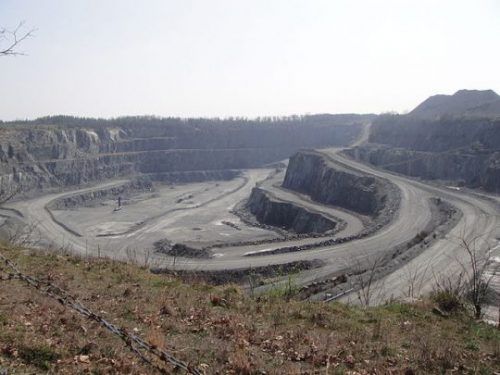 How Stone Quarries Can Be Reclaimed for The Benefit of The Environment
The use of stone quarries has negative impacts on the environment. Especially if consideration for the environment and responsible planning isn't promoted among the companies who use them. However, there are many ways to reclaim stone quarries and restore them to natural habitats and recreational areas once companies are finished with them. When a responsible concrete supplier follows environmental regulations and is devoted to reclaiming quarries, stone quarries can be transformed and reclaimed for many natural and recreational uses.
Restored to Natural Habitats
The most basic and essential way to reclaim a stone quarry is to restore it to a natural habitat, such as forests and pastures. They can be filled with trees, grass, and plants. A fertile topsoil is often used to promote the growth of vegetation. Once trees and plants take root and grow, the quarry lands will become a hospitable environment for other wildlife. It will eventually be restored to a natural ecosystem.
Reclaimed as Parks & Golf Courses
Along with restoring natural ecosystems, both the surrounding level quarry lands and the quarries themselves can be turned into parks. These parks offer natural habitats for wildlife and can be used for recreation with hiking trails and other outdoor uses. Stone quarries can also be reclaimed as golf courses with plenty of grass, trees, and ponds for both humans and wildlife to use.
Lakes and Wildlife Areas
Once rain and spring water fill up the pits of used stone quarries, these areas can be transformed into lakes. They then provide natural habitats and a water supply for even more wildlife, such as fish and amphibians. These lakes can also be used for recreation, such as boating, scuba diving, and swimming.
Although the commercial use of stone quarries will disturb natural habitats, these lands can be restored to provide healthy ecosystems for plants and wildlife once they are no longer in use. Stone quarries can also be transformed into safe recreational areas for people and communities to enjoy. Responsible concrete suppliers who use stone quarries are considerate of the environment. They follow the proper regulations to ensure that the area can eventually be reclaimed. Whether the quarry becomes a golf course or a wildlife reservoir, these areas will once again be hospitable environments for vegetation, wildlife, and humans.