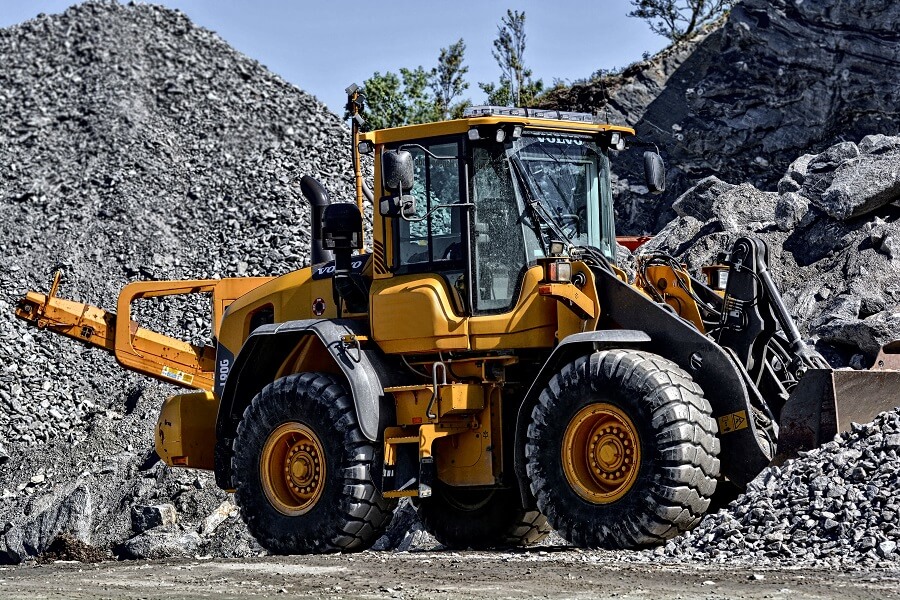 Pros and Cons Of Crushed Stone And Gravel For Your Next Landscaping Project
Deciding on building and landscaping materials is an important piece of a design project.
There are many varieties which are similar in look, like crushed stone and gravel. However, each material has its benefits and downfalls depending on your project. In this article, we explore the pros and cons of each to help you make a sound decision on the best-suited material for your project.
The Difference Between Crushed Stone and Gravel
The bottom line is that gravel is not man-made. It forms naturally from rocks, which have eroded over time. This creates smaller rocks. Crushed stone is usually rounder with a smoother shape than crushed gravel. Crushed gravel is usually used for driveways, landscaping, and construction because it is lighter than crushed stone. Gravel is also typically the most affordable option for both residential and commercial projects but has less "curb appeal" than stone.
The Pros and Cons of Each Material
Crushed stone has a rounder finish, therefore using it for areas like driveways would not be as solid as using gravel. They can create an unstable surface.
Gravel, however, has an angular shape and will lock together on a driveway. If your project involves heavy traffic, whether by foot or by car, you are definitely better off with gravel.
Crushed stone, on the other hand, is a better choice for projects requiring more aesthetics. Gravel is also typically less expensive than stone.
Instances Where Crushed Stone is Best
Crushed stone is produced, rather than formed naturally. It can be made in different sizes, from a fraction of an inch to numerous inches in size. There are numerous uses for crushed stone that offer more benefits than gravel.
Construction
Crushed stone can be used in many ways on construction sites. Mostly though, it is used as tracking pads, which are temporary roadways used to prevent sediment from construction getting on public paved roads or landscaping.
Decorative Landscaping
Crushed stone is often used in landscaping to surround trees, driveway edges, or drains. It can also be used in flowerbeds.
Water Drainage
Crushed stone is a key ingredient in drainage systems. It is an essential piece as a base layer to French drains and other residential and commercial drainage systems. It is also often used for dry riverbed systems, working to divert excess runoff water safely away from properties.
Base Material for Concrete
One of the most important uses for crushed stone is as a base material. Crushed stone is essential for the construction of concrete, asphalt and gravel walkways, driveways, and roads. A layer of crushed stone is placed at the base of the path. This provides strength, durability, and structural integrity. Contractors also make use of crushed stone for the base of playgrounds of the sub-base of a building's foundation.
Pathways
Since it is available in sizes that are perfect for creating a path or walkway that is comfortable to walk on, crushed stone looks stunning when leading guests to the front of a home or business. It is aesthetically pleasing and charming as a winding garden path.
Instances Where Gravel is Better
Crushed gravel is typically a more inexpensive material, making it a popular choice for rural areas where aesthetics are not as big of a concern. Homeowners can also add gravel periodically as ruts form and crushed gravel is lost.
Driveways
Crushed gravel is a great material for driveways that are longer and where looks do not matter as much. Although the look of gravel can be pleasing to the eye if you are aiming for a more rustic look, it is commonly selected due to its lower costs and reduced maintenance needs.
Walkways
Gravel is often used for garden walkways. The smaller or finer the gravel is, the softer it will be under foot. That is particularly important if you plan on walking on it without shoes. Choose gravel with smooth textures. Rounded edges are less likely than sharp to hurt underfoot.
Pool Deck
Pea gravel helps give pool areas a natural, tropical vibe that can be easier on the feet than concrete. Given the option of getting it in many different shades of colour, you can enhance the design of your pool area at a minimal cost.
Playgrounds
Pea gravel is an affordable option that is often used for playgrounds. It provides a beautiful natural look and it is a low-maintenance landscaping material.
Garden Landscaping Projects
Gravel can be used as borders for a flower garden, a filler for a path around stepping stones, or as a walkway between your flower gardens. Gravel comes in various sizes and colours and can offer different options for landscaping, including backgrounds for rock gardens and different sized rocks.
Aquariums
Aquarium gravel makes any tank more attractive. Since it comes in many colours and sizes, from small pebbles and sand to large river rocks, it serves an important purpose beyond decoration. Filtration, habitat, a home for live plants, and aesthetic appeal are just a few.
The Rock-Solid Takeaway
Crushed stone and gravel will always be a staple in construction and decoration for years to come. Stone will always offer significant benefits when it comes to practicality, affordability, and aesthetics.
Your local stone and gravel supplier can help you plan your next project and ensure that you are well equipped for a successful outcome.