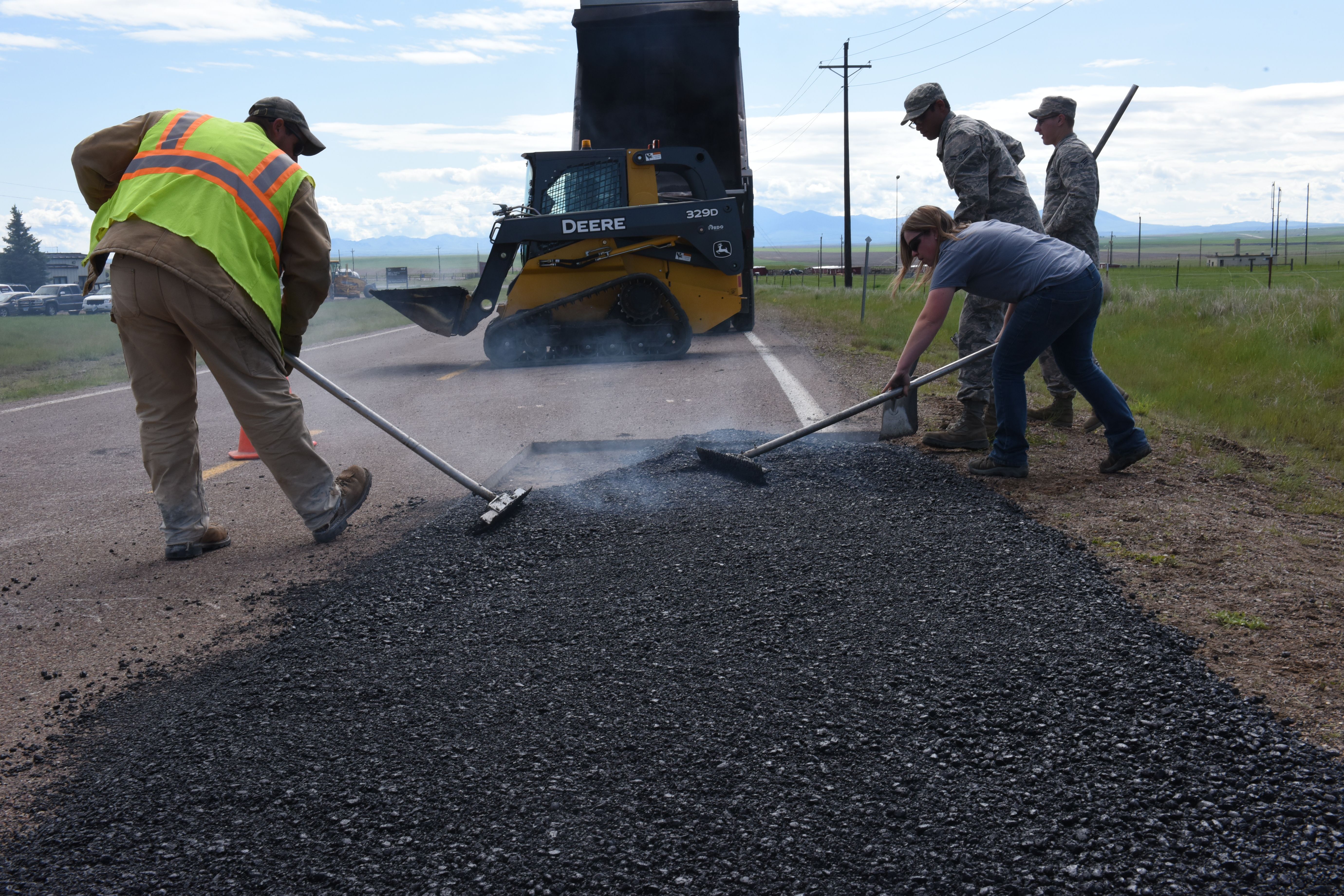 Hot Mix Asphalt Is a Durable and Cost-Effective Solution for A Variety of Concrete Projects
Whether a pot hole needs to be filled, or a driveway needs to be paved, hot mix asphalt is a versatile solution for a variety of concrete projects. It is commonly used to pave roads, highways, and parking lots because it is durable and cost-effective, while also providing a smooth, quiet surface for vehicles.
Hot mix asphalt is ordered from concrete suppliers who will heat the asphalt at a very high temperature (usually over 300˚F) to decrease its viscosity. It is then dried to remove any moisture before it is mixed with aggregates. For pure asphalt, it is mixed at a high temperature between 300˚F and 330˚F, and for asphalt cement, it is normally mixed at a lower temperature of around 200˚F.
Due to the hot temperature required for hot mix asphalt, hot summer weather is the ideal time to pave with this material. If it is too cold out, the asphalt will lose its temperature quickly, resulting in a less efficient finished pavement. The following are some of the many benefits to using hot mix asphalt for concrete projects both large and small.
Versatile
Hot mix asphalt can be mixed with various aggregates for a variety of concrete projects. Reliable concrete suppliers will mix the asphalt depending on the project requirements to provide excellent asphalt performance. Some of the concrete projects that use hot mix asphalt include paving and repairing the following:
Driveways,
Parking lots,
Roads,
Highways, and
Pot holes.
Durable
Since hot mix asphalt is resistant to the elements, it won't deteriorate from too much rain or snow. It also can't be damaged or cracked by ants and weeds, and it is easy to repair if needed. This makes it a durable and convenient pavement solution.
Cost-Effective
Hot mix asphalt is mixed off site by asphalt suppliers. This way, construction companies and homeowners don't have to worry about transporting the asphalt to the project site or mixing it when it arrives. This saves plenty of time and costs for labour, space, storage, and energy use. And since the asphalt is ordered for a specific project size and use, construction companies and homeowners only pay for what they need, reducing additional costs and waste.
Recyclable
Another advantage to using hot mix asphalt for projects is that it is recyclable. Reclaimed asphalt pavement is reprocessed and used for further pavement projects. This reduces material waste that would otherwise end up in landfills.
With summer close by, now is the time to plan for pavement projects using hot mix asphalt. This convenient, durable, and cost-effective material can be used for a variety of projects, both large and small, and can be ordered to suit various performance needs without wasting materials.